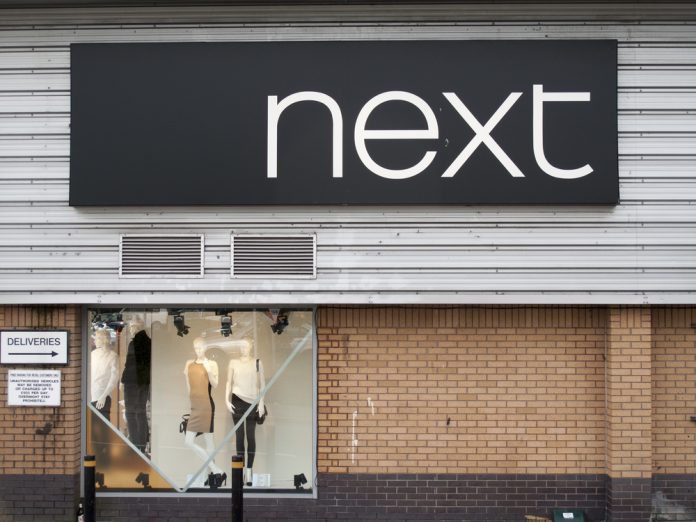 Sales at the British clothing retailer Next (LON:NXT) fell 5.9 percent in the three months to the end of October, but retained its full-year profit forecast.
Next PLC, which trades from about 540 shops in Britain and Ireland as well as franchised stores overseas and online, said its profit forecast was "marginally lower" than the guidance it gave in May. In March, the group warned that 2016 could be its toughest year since 2008 and will feel like "walking up the down escalator".
At the time, CEO Lord Wolfson blamed "economic and cyclical factors working against us" and said the unusually warmer September temperatures lowered demand for winter clothing.
Richard Lim, chief executive of research firm Retail Economics, said the figures from Next confirmed "underlying conditions on the High Street remain desperate for clothing and footwear retailers".
"The beginning of the autumn/winter season was plagued by unseasonably warm weather, which has decimated sales growth across the sector. Retailers are facing rising costs resulting from the collapse in sterling, higher wages through the implementation of the National Living Wage and rising rates which will all bear down on profitability. The outlook looks very challenging indeed," he added.
Next's chief executive Simon Wolfson has said underlying demand for clothing has been weak since October 2015. He identified a cyclical move away from spending on apparel back into areas that had suffered during the economic downturn, including eating out and travel.
However, cost savings at the group were more successful than expected. Next's central profit forecast for 2016-17 remained unchanged at £805 million.
Next Directory, the online and catalogue business, had been powering the retailer's growth over the past five years. However, it has since slowed down and in the third quarter, directory sales were flat.
Next's shares have fallen by 33 percent so far this year.