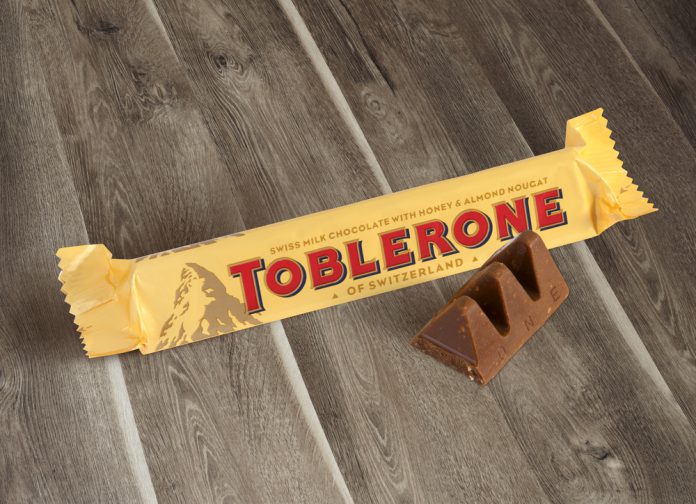 The chocolate bar Toblerone is under fire after the controversial decision to change to its distinctive triangular chocolate chunks, upsetting fans in the process.
The makers of Toblerone have widened the gaps between the chocolate bar's triangular chunks in an effort to avoid increasing the price for consumers.
Mondelez International (NASDAQ:MDLZ) said the move was down to the rise in the cost of ingredients, and denied it was a result of Brexit.
In a statement on the Facebook page, the company said: "We had to make a decision between changing the shape of the bar, and raising the price. We chose to change the shape to keep the product affordable for our customers, and it enables us to keep offering a great value product. it had to make a decision between changing the look of the bars or raising their price."
The change made has seen the 400g bars reduced to 360g and the 170g bars to 150g, with the size of the packaging remaining the same.
A spokeswoman for Mondelez acknowledged that the foreign exchange rate was currently "not favourable"
Other food manufacturers have previously announced rises in their product prices, blaming the falling value of the pound following the UK's decision to leave the EU, something Toblerone has denied.
"We carry these costs for as long as possible, but to ensure Toblerone remains on-shelf, is affordable and retains the triangular shape, we have had to reduce the weight of just two of our bars in the UK, from the wider range of available Toblerone products."
The decision hasn't been taken lightly by UK customers, with Lee Yarker writing on Facebook; "Fair enough reducing the weight of the bar, but why the big gap in between segments? Looks stupid, could have just made the bar shorter and kept the original design".