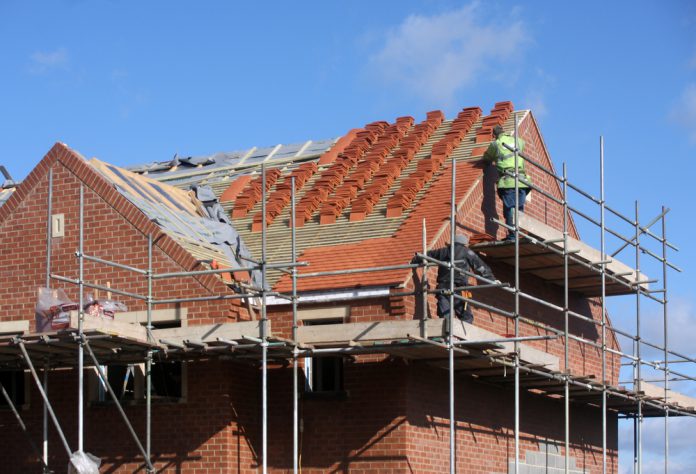 Barratt Developments (LON:BDEV) provided the market with an encouraging trading update on Wednesday, sending shares up.
The housebuilder said it expects to beat market expectations for annual profits, after its completion rates reached its highest level in nine years.
Pre-tax profit in the year to 30 June is expected to grow to £765 million from £682.3 million, ahead of analyst predictions of £699-£740 million.
Total home completions, including joint ventures, increased to 17,395 from 17,319 the year previously, with the average selling price rising by 5.9 percent to £275,000 from £259,000.
On private sales, the average price increased 8 percent to £313,000 from £289,800, encouraged by inflation in house prices.
In addition, the company revealed it had confirmed forward sales of £2.1 billion, up from £1.8 billion during the same period last year.
At the same time, net cash balance for the company rose to £720 million, up from £592 million.
"It has been another very strong year for the Group both operationally and financially," commented chief executive David Thomas.
"We have delivered our highest number of completions for nine years, more than any other housebuilder, and continue to see a positive mortgage environment and strong consumer demand." He continued.
The company, alongside other house developers, have benefited considerably from the government's Help to Buy scheme, which gives first-time buyers access to funds to help get on the property ladder.
Nevertheless, it remains to be seen how ongoing Brexit negotiations will impact the U.K housing market, which has already showed signs of stagnation with house price growth slowing.
Conversely, earlier this week rival house-builder Bovis Homes (LON:BVS) announced its intention to set aside an additional £3.5 million to deal with faults with customer homes, after a series of complaints.
The company has had to set aside the additional funds after company pressure to fulfill sale targets led to hasty completions and customers being sold uncompleted houses.
Shares in Barratt ultimately rose as much as 1.5 percent in early morning trading following the update. As of currently, shares are trading up 0.26 percent as of 11.46AM (GMT).