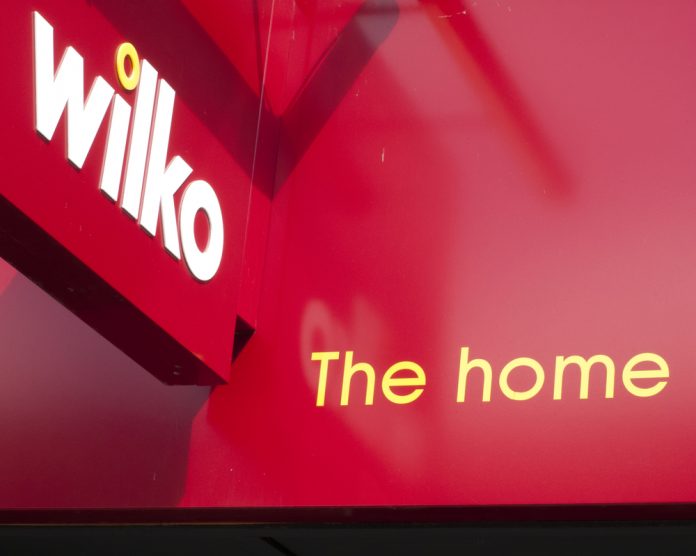 Wilko has warned that almost 4,000 jobs are at risk as the high street store faces a "challenging retail landscape".
Wilko's has announced plans for changes to the store, which will strip out a layer of management. The store, which currently employs 20,000 in the UK, is planning to introduce "a new simplified retail team structure… to ensure it can operate successfully and competitively".
"Despite the challenging retail landscape Wilko has seen both positive customer numbers and like-for-like sales growth this year." said retail director Anthony Houghton.
"This is not translating into positive results despite all the hard work to reduce costs, grow own-brand and digital sales.
"Following independent studies we identified a legacy of retail structures that created complexity to manage which aren't simple, fair or transparent for our team members.
"The simpler, newly defined store structure will give teams greater variety within their roles and result in more team hours on the shop floor, delivering a better customer experience."
The high street store has come out of a difficult year, recording at 80 percent drop in profits last month. Wilkos has said that they will create 1,000 new senior supervisor roles.
"As a family-run business, we care greatly about team members and know that change is never easy. We are working with our recognised trade union the GMB, listening to team members and offering support at all levels. We are entering into a long period of consultation and wherever possible are aiming to redeploy team members into new roles and offering help and support to those seeking new opportunities."
The past week has seen a number of retailers announce plans to axe jobs for cost saving strategies.
Asda is starting a review of over 3,500 jobs, whilst Sainsbury's (LON:SBRY) plans to cut 1,000 jobs from the head office. Tesco (LON:TSCO) also plans to cut over 2,000 jobs from the head office and Cardiff call centre.