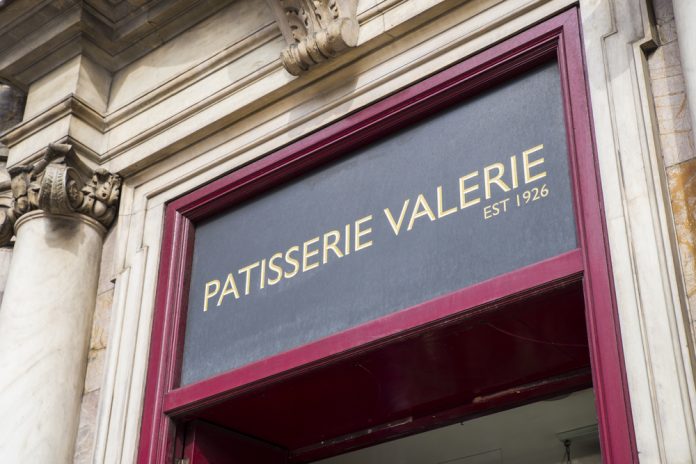 Patisserie Valerie has reported a strong set of results with increases in profits and revenues.
Shares in Patisserie Holdings (LON:CAKE) increased 5.6 percent following the 17 percent rise in pre-tax profits and ten percent rise in revenues.
"We have delivered another year of excellent financial results, achieving our targets in a challenging environment," said executive Luke Johnson.
"Our indulgent, affordable treats remain attractive to customers, and our flexible business model has enabled us to mitigate inflationary cost pressures. With a highly cash generative group, strong brands and a focused management team I remain confident of another year of growth and achievement."
The group's chief executive is not surprised in the growth and remains confident throughout the Brexit process, of which he has been an avid supporter. 
"I have been keen on separating from the EU for a very long period of time, since the 1980s, so this is no a new thing for me," he said. "It was always, I felt, a ballsy thing to do, to look to leave the EU. But I think it was the right thing to do."
The company has focused on expanding outside of the UK. Earlier this year, Patisserie Holdings entered into a supply agreement with Sainsbury's. This led to the group selling its cakes in 18 Sainsbury's supermarkets.
The chain's main bakery is located in Birmingham, which with the seven other bakeries, supplies cakes to UK cafes. The group are has expressed interest in opening a new factory close to Manchester that will provide goods to 70 cafes, in order to provide increased capacity and efficiency.
Patisserie Valerie has opened an additional 20 cafes in the UK this year, attracting 40,000 members to the group.
Revenues climbed 9.7 percent to £114.2 million in the year to September. Pre-tax profits rose by 17 percent to £20.2 million.
Analyst Roger Tejwani from FinnCap said: "Record sales and profit in an extremely challenging environment highlights disciplined expansion, rigorous cost control and the right pricing and format strategy."