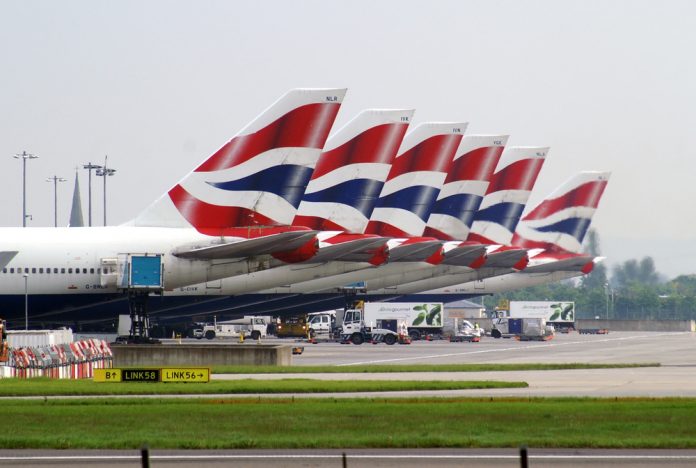 British Airways' parent company, IAG (LON:IAG), has announced that it will be buying the take-off and landing slots that previously belonged the collapsed Monarch airlines.
The new slots at Gatwick were purchased by IAG for an unconfirmed amount. It has been estimated they were worth at least £50 million and will increases IAG's portfolio at Gatwick by 28 percent.
"IAG can confirm that it is in the process of completing the acquisition of Monarch's slot portfolio at Gatwick," said the airline.
"These slots will be used by the Group's airlines, primarily British Airways, enabling them to grow their presence at the airport and launch new destinations and add extra frequencies."
The sale will provide funds for KPMG, who took control of Monarch when it fell into administration last October.
"Our continuing focus is now on Monarch Airlines Limited's (MAL) Luton slots, as well as exploring potential rescue opportunities for MAL and its residual assets including its brand and associated licenses," said Blair Nimmo, partner and joint administrator at KPMG.
Some of the new slots at Gatwick are thought to be direct replacements for the previous Monarch flight paths but others will be used to increase IAG's worldwide routes – increasing competition with Norwegian Air.
Monarch stopped operating in October after 49 years. The Chief Executive, Andrew Swaffield, blamed the collapse on the effects of terrorism.
"The root cause is the closure, due to terrorism, of Sharm-El- Sheikh and Tunisia and the decimation of Turkey," he said in a letter to Monarch staff.
"Since 2015 we've seen yields collapse by a quarter, resulting in £160 million less revenue. This has especially affected Spain and Portugal which is 80 percent of our business.
"This year the airline is carrying 14 percent more passengers than last year for £100 million less revenue.
"Many of you have spent years working for this company and I want to thank you again for your service and loyalty. I am truly sorry that it has ended like this."