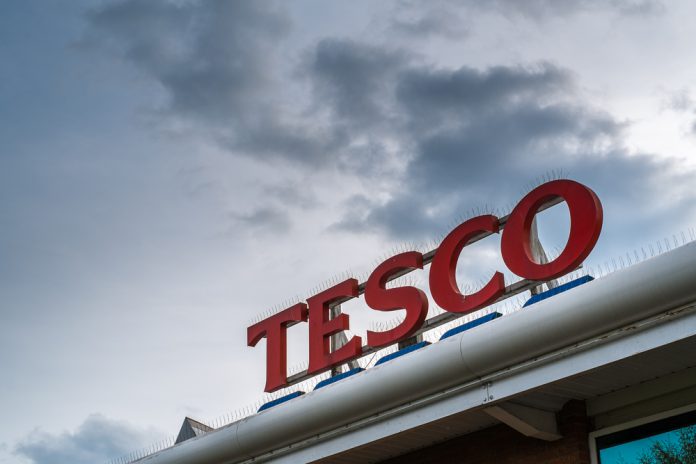 Tesco (LON:TSCO) is potentially set to face a record £4 billion equal pay claim, according to a law firm representing many of its female store staff.
Leigh Day solicitors, who have lodged the claim, have said that thousands of Tesco women employees may be inline to receive back pay totalling £20,000, should the challenge prove successful.
Lawyers say the hourly wage of its female store staff proved less than their male counterparts, despite engaging in similar work.
In comments to the BBC, Paula Lee, a lawyer from Leigh Day solicitors, said more than 1,000 Tesco staff had reached out to the firm.
The most common wage for women is £8 an hour whilst the hourly rate for men at the supermarket can be as much as £11 an hour.
She added that this week the first preliminary steps will be taken to launch a case for 100 of them.
A Tesco spokesman responded to the claims: "We are unable to comment on a claim that we have not received.
"Tesco has always been a place for people to get on in their career, regardless of their gender, background or education, and we work hard to make sure all our colleagues are paid fairly and equally for the jobs they do."
British companies are increasingly under pressure to take actions to lessen the gender pay gap.
Across the UK, men earned 18.4 percent more than women in April 2017, according to the Office for National Statistics (ONS) figures.
This comes as research has also revealed that mothers continued to be penalised at work, as they look to find part-time roles.
Moreover, The Institute for Fiscal Studies report showed that the gender pay gap between graduates has not lessened since 1993, despite having improved amongst non-graduates.
This follows the 100th-year anniversary of the Representation Of The People Act on Tuesday, in which women were given the right to vote.
As a century passes after the long fought campaigns by the suffragette and suffragists for equal representation, continually disappointing figures reveal that disparity among gender still persists.
In fact, some organisations have warned that the pay gap may take over 100 years still, to close, indicating that considerable efforts to ensure wage parity still need to be enforced.
Accordingly, the government recently introduced legislation which requires all UK businesses to publish their gender pay gapfigures by April 2018.
Last week EasyJet CEO Johan Lundgren agreed to a £34,000 pay cut to match the salary of his female predecessor, Carolyn McCall, in a bid to affirm the companies commitment to addressing the gender pay gap imbalance.