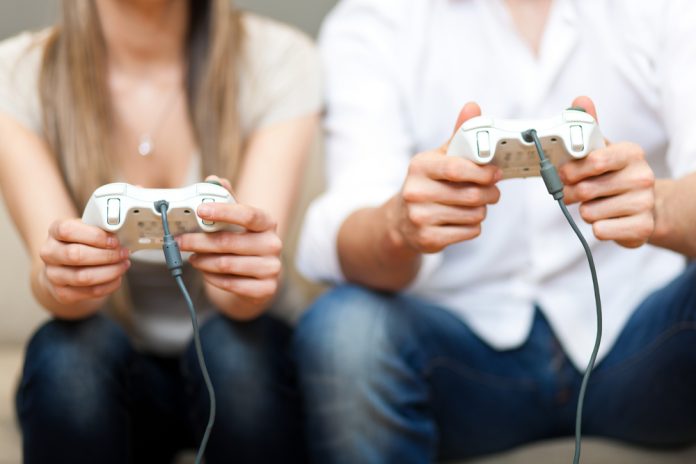 Shares in GAME Digital (LON:GMD) pushed higher on Monday, after the company announced a collaboration with Sports Direct (LON:SPD) and additional borrowing facilities.
The high street retailer revealed on Monday that it had secure new £55 million in borrowing facilities, alongside securing a deal with Mike Ashley's Sports Direct chain.
The deal will see Sports Direct secure a 50 percent stake in the video game company for £3.2 million.
As part of the agreement, Sports Direct will create space at its retail locations to sell both gaming products, as well as developing locations for players to meet and compete, as part of GAME's BELONG brand.
In a statement, Martyn Gibbs, GAME Digital Chief Executive Officer, said:
"I am delighted that through the Collaboration Agreement we are able to accelerate the implementation of a key element of our transformational strategy to move from a seller of physical products to providing gaming experiences."
He added: "Having launched the BELONG brand just over a year ago, we have now opened 19 arenas and are very encouraged by the popularity and performance of these locations. We look forward to collaborating with Sports Direct to increase the availability and scale of BELONG and to capitalise on the increasing overlap between sports and esports fans by bringing this unique experience to a wider consumer base."
Jon Kempster, Sports Direct's Chief Financial Officer, said:
"We are very happy to partner with Game in building an increased presence in the esports market through the BELONG brand. This is a very good example of building a commercial relationship via our strategic investment approach."
Mike Ashley's Sports Direct has been the subject of much controversy during the course of last year amid plunging profits, the exposure of poor working conditions, and a much publicised court case. 
Shares in GAME digital are currently trading up 9.11 percent as of 11.04 (GMT).