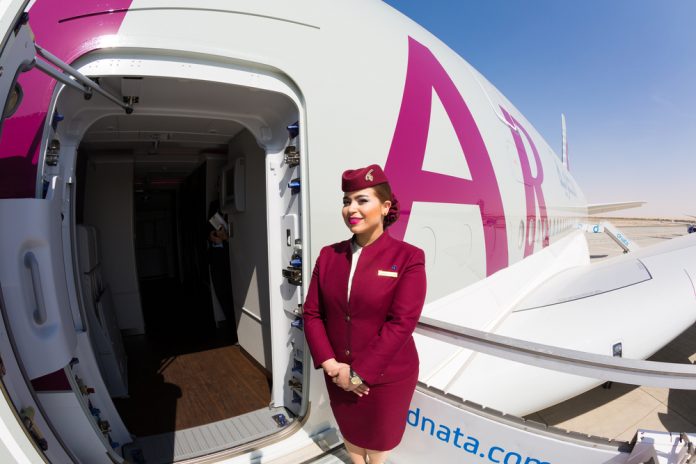 Qatar Airways boss has apologised for "any offence caused" for a sexist remark made during a conference.
Akbar Al Baker initially said only a man could take onboard his "very challenging" role as chief executive of the airline.
"Of course it has to be led by a man, because it is a very challenging position," he said during questions at a press conference in Sydney.
However, on Tuesday the CEO apologised for the comments, alongside stating that they had been"sensationalised by the media"
He also emphasised that "Qatar Airways is made stronger by its female employees for whom I hold nothing but the highest regard."
His full statement read as follows:
"I would like to offer my heartfelt apologies for any offence caused by my comment yesterday, which runs counter to my track record of expanding the role of women in leadership throughout the Qatar Airways Group and has been sensationalised by the media."
Women comprise almost half of the airline's workforce, and "the dedication, drive and skill they bring to their jobs tells me that no role is too tough for them, at all levels of the organisation".
His statement continued: "Qatar Airways firmly believes in gender equality in the workplace and our airline has been a pioneer in our region in this regard, as the first airline to employ female pilots, as one of the first to train and employ female engineers, and with females represented through to senior vice-president positions within the airline reporting directly to me."
Nevertheless, the comments have only added fuel to the debate about gender inequality in the workplace, and specifically within the aviation industry.
Various airlines have announced initiatives in recent years to redress the gender imbalance within the field.
EasyJet CEO Johan Lundgren voluntarily reduced his salary to match his female predecessor, Carolyn McCall, after the company posted a large gender pay gap of  51.7 percent.
However, Ryanair proved the worst offender, with a gender pay gap of 72 percent, with women comprising just 3 percent of the top 15 percent of earners at the budget airline carrier.