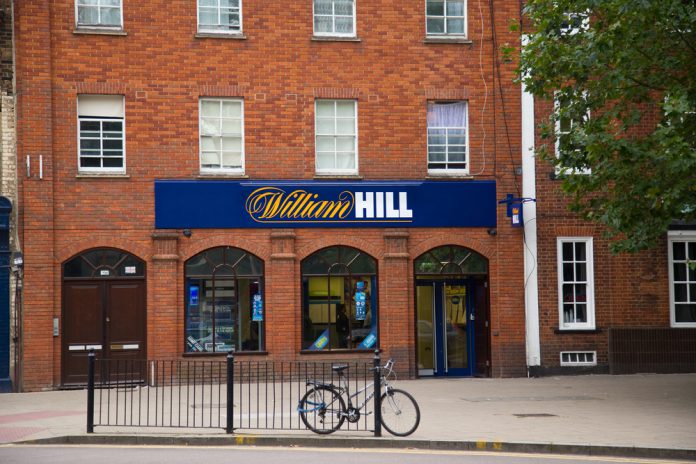 William Hill has announced a partnership with Eldorado Resorts, one of the largest casino operators in the US.
The deal will give William Hill access to 23 million customers and will become Eldorado's exclusive sports betting and online gambling partner.
Philip Bowcock, William Hill's chief executive, said the Eldorado will allow "flexibility" and mean "we are able to retain control and run this as we see fit going forward".
"You'll seen others that have done deals. If you look at GVC/MGM, that was a 50/50 split. The difference between this and that is: that is exclusive. Their ability to do independent deals, I don't know the exact terms, but if I am an independent, do I want to get into bed with a company that is owned by MGM?"
"Because [ours] is an 80/20 deal, for us to continue to do independent deals where we see fit in states either where Eldorado properties are, or in states where Eldorado properties are not."
"What this deal really gives us is that it cements the market access position for William Hill US," he added.
Under the deal, Eldorado will take a 20 percent share in William Hill's US operations.
Gary Carano, the chief executive of Eldorado, said William Hill was the "gold standard" of sports betting. "We look forward to bringing the excitement of sports betting to customers across our growing platform of leading casino resorts, creating value for all shareholders."
Patrick Coffey, an analyst from Barclays, said: "William Hill benefits from any further expansion of the Eldorado business over the coming years. The downside is the deal does not secure William Hill a national brand."
Greg Johnson, from Shore Capital, also celebrated the deal and said: "We believe that the tie-up allows William Hill to accelerate this retail land-grab and create a meaningful land-based presence; on this strategy William Hill appears to be developing its footprint fastest. However, with sports books to be William Hill-branded, given the limited brand recognition we remain unsure how rapidly it can develop its mobile penetration."
Shares in William Hill (LON: WMH) are up almost five percent at 260,80 (1347GMT). Shares in Eldorado Resorts (NASDAQ: ERI) closed at 46,90.