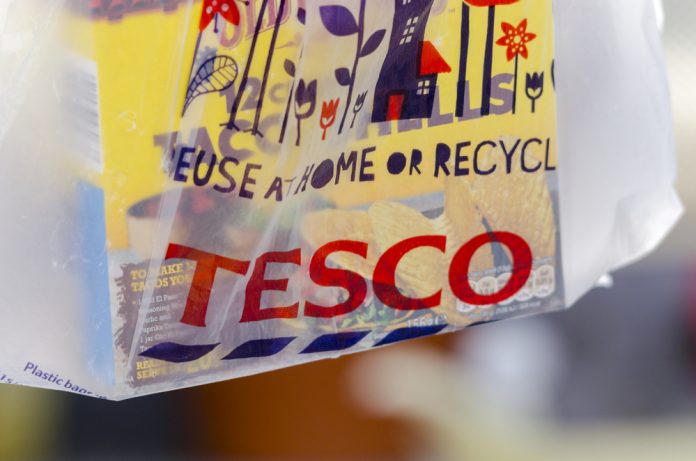 Tesco (LON: TSCO) chief executive has warned that the UK's biggest supermarket chain in considering to stockpile food in preparation of a no-deal Brexit.
Dave Lewis said on Wednesday that no further plans could be clarified until the Brexit negotiations had become much more clear, meaning Tesco would remain in "wait and see mode."
"The biggest single challenge will be in a no-deal scenario and what happens with fresh food. The possibility of stockpiling fresh food is very, very limited," he said.
Lewis's comments came as the group reported its 11th quarter in a row of rising like-for-like sales in the UK and Ireland.
Despite the rise in sales, shares in Tesco fell by almost nine percent.
Aldi has also considered stockpiling food as part of its preparations for Brexit. 
Speaking on Monday, chief executive Giles Hurley also commented on the difficulty of stockpiling fresh food.
"While I think storage of additional stock is worth considering, based on storage and shelf life that would be very challenging," he said.
A growing number of companies are announcing plans to stockpile in case of a no-deal Brexit.
Hubert Weber, the president of Mondelēz Europe (SWX: MDLZ), said the UK is "not self-sufficient in terms of food ingredients."
"Like the whole of the food and drink industry in the UK, we would prefer a good deal that allows the free flow of products, as that would have less of an impact to the UK consumer."
"However, we are also preparing for a hard Brexit and, from a buffering perspective for Mondelēz, we are stocking higher levels of ingredients and finished products, although you can only do so much because of the shelf life of our products."
"We have a contingency plan in place to manage [a hard Brexit], as the UK is not self-sufficient in terms of food ingredients, so that could be a challenge," he added.