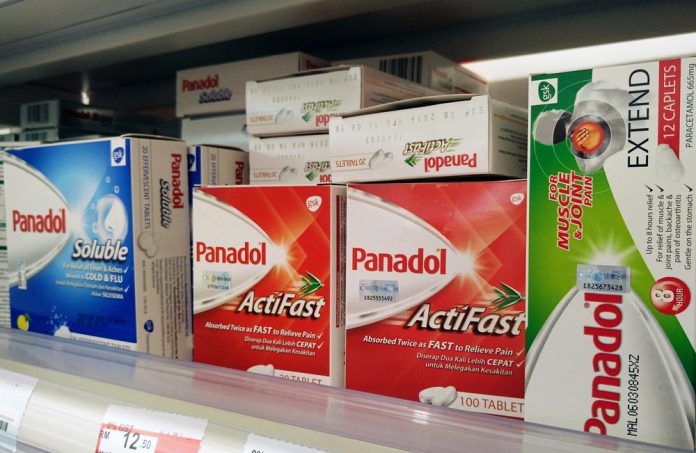 GSK upped its annual guidance on Wednesday, after sales of its shingles vaccine helped boost profits by 2%.
GlaxoSmithKline (GSK) said operating profit for the three months through September increased to £1.91 billion, with revenue up 3% to £8.09 billion.
On a constant currency basis, operating profit was up 7% and revenue increased 6%.
Adjusted earnings per share on a constant currency basis also 14% to 35.5p.
The company said the boosted performance had been as a result of strong demand for new launches such as its Shingles vaccine, Shingrix, alongside effective cost-saving initiatives.
Chief Executive Emma Walmsley commented: 'Strong commercial execution for key products and new launches, notably Shingrix, together with an effective focus on cost control is driving this improved performance,'.
'Looking further ahead, we remain confident in our ability to deliver the group outlooks for sales and EPS growth we previously set for the period 2016-2020.'
Earlier this week, GSK announced encouraging results from its injectable HIV treatment study.
On Tuesday, the firm said that he phase III FLAIR (First Long-Acting Injectable Regimen) trial is set to explore whether adults infected with type-1 HIV, whose virus was suppressed after 20 weeks on the daily, taking oral medicine Triumeq, remained suppressed at a similar rate after switching to a monthly injectable regimen of cabotegravir and rilpivirine.
GSK's ViiV Healthcare is a joint venture with Pfizer (NYSE:PFE), an American pharmaceutical company.
In a statement, ViiV's chief scientific office said: "The data provide further evidence that a long-acting, injectable two-drug regime of cabotegravir and rilpivirine may offer an alternative to daily, oral therapy for people who have previously achieved viral suppression," .
He continued: "This innovative dosing regimen could transform HIV therapy by reducing the number of days a person receives treatment from 365 to 12. Work on new methods of HIV treatment, including long-acting injectable therapies, supports our goal of making HIV a smaller part of the lives of people living with HIV."
Shares in the British pharmaceutical company (LON:GSK) are currently trading up marginally by +1.18& as of 13.42PM (GMT).