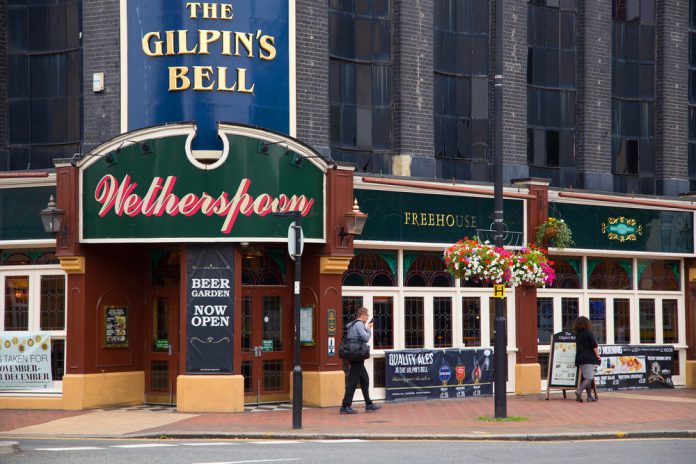 Shares in JD Wetherspoon fell 10% on Wednesday after the group warned of a dent to full-year trading this year.
The chairman and founder, Tim Martin, said that weaker trading, higher staff costs could lead to a "trading outcome slightly below" the last financial year.
"As has been widely reported, unemployment is at a record low, putting upward pressure on wages. As a result, Wetherspoon is increasing the pay of our staff starting from this week," said Martin.
"Having had several recent years of record profits, we are not immediately seeking to recoup these increased costs through higher pricing or 'mitigation', but will review that during the year."
"It is difficult to be too precise at this early stage of the current financial year, but we now expect a trading outcome slightly below that achieved in the previous financial year. We will provide further updates on our trading as we progress through the year," he added.
The chief executive added on Wednesday that he would be going part-time following an operation.
"I am currently recovering from an operation after a burst appendix, so intend working part time from home for several weeks. Many thanks to the fantastic doctors, nurses and staff at the Royal Devon and Exeter hospital."
"As most people understand, an experienced board, as at Wetherspoon, can be a great advantage. My recent health scare emphasises this point," he said.
Martin is a vocal Brexit supporter, describing the referendum as a "new Magna Carta". 
The firm said in this year's trading update for the first quarter that it may consider increasing customer prices to deal with the higher wage bill.
Analysts at Liberum Capital said in a note: "JDW's margins are the lowest in the sector, buts its LFL run rate is one of the highest, which combined with the freehold reversions, disposals and share buybacks has helped to drive adjusted EPS growth in the past."
Shares in JD Wetherspoon (LON: JDW) are currently trading -11.52% (1530GMT).