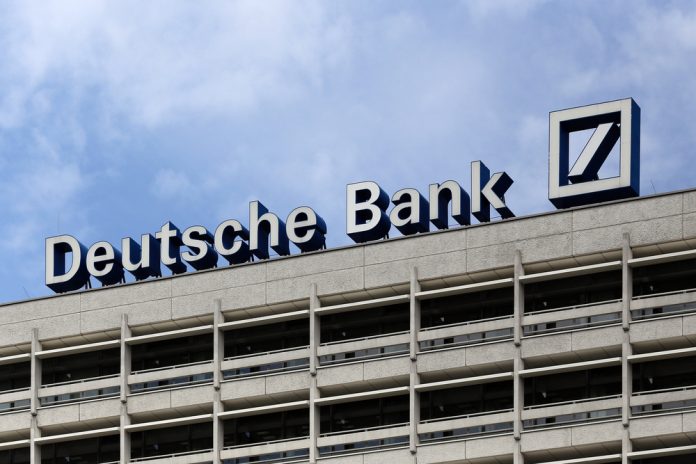 Deutsche Bank shares hit fresh lows on Wednesday on the back of an on-going probe into money laundering allegations.
The German lender is facing investigation by the German authorities regarding misconduct at the bank's wealth management division.
Last week the bank's headquarters in Frankfurt were raided by more than 170 police officers and tax inspectors.
This latest crisis marks a difficult year for the bank, with third quarter profits down €45 million to €506 million.
Moreover, back in June, Deutsche Bank failed the second round of U.S fed 'stress tests', which test a bank's capabilities in the midst of a financial crisis.
Earlier this year, Christian Sewing was announced as the bank's new chief executive.
Sewing has been tasked with overhauling the lender's fortunes amid a series of controversies and criminal investigations.
Nevertheless, as of April this year, Deutsche Bank was named the 15th largest bank in the world according to assets.
Shares in the bank (ETR:DBK) have currently rebounded slightly, trading +0.0050% as of 15:08PM (GMT)