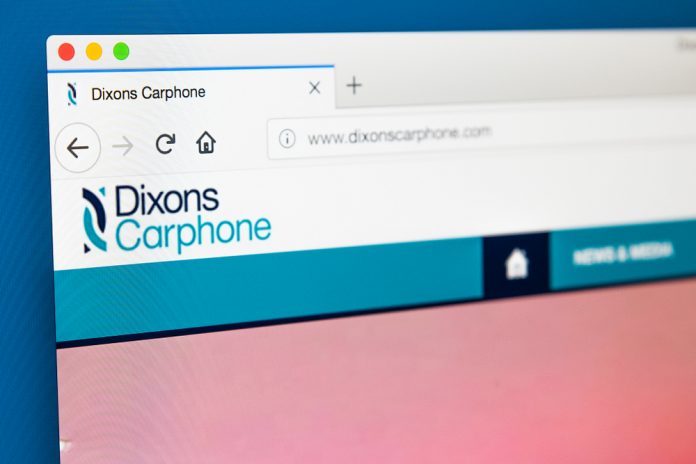 Dixons Carphone shares fell during Wednesday morning trading, after the company posted a £440 million loss in its half-year results.
The firm reported a loss for the six months to October, marking a significant downturn in performance from the £54 million profit posted a year earlier.
This was largely attributed to a £344 million write down of its mobile phone business, which continues to struggle.
As a result, Dixons Carphone said it is implementing various cost-saving initiatives as it looks to turnaround its fortunes.
This will be achieved through cuts to IT and expenditure at its supply chain and central office.
Earlier this year, Dixons Carphone announced the closure of 92 stores as profits continue to come under pressure.
Chief Executive, Alex Baldock remained optimistic, he said:
"We have powerful strengths, as a growing market leader with amazing people and capabilities no competitor can match. Our plan builds on those strengths. We're focusing on our core, and on four things that matter most: two big profitable growth opportunities in online and credit; revitalising our mobile business; and giving customers an easy experience. We'll deliver these through capable and committed colleagues, working in one joined-up business, with strong infrastructure."
"We're underway and investing in all of these, including giving our colleagues at least £1,000 of shares, making every colleague a shareholder. We strongly believe aligning and energising the business behind our strategy in this way will benefit customers and shareholders."
Commenting on the difficulties facing the UK high street Baldock added:
"There are headwinds and uncertainty facing any business serving the UK consumer, we've had our own challenges, and our plan will take time. But, with this plan, we can now see the way to unleashing the true potential of this business. We believe in our plan, are underway making early progress and determined to make it a lasting success," he added.
Shares in Dixons Carphone are currently trading -8.41% as of 10:56AM (GMT).