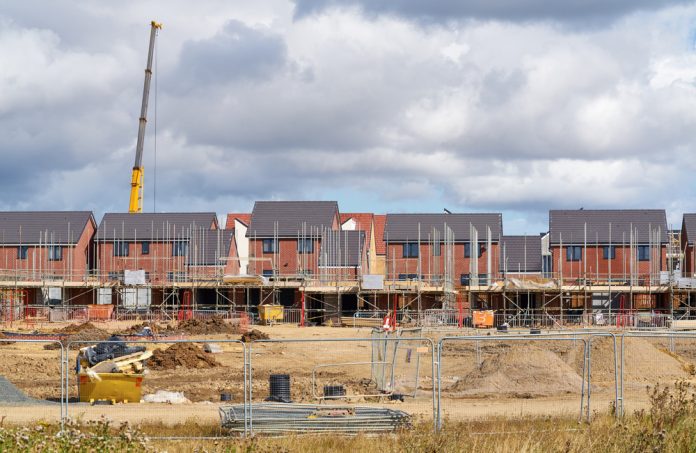 Persimmon announced on Tuesday it expects revenues to be higher than previous guidance, as help-to-buy schemes continued to boost house prices.
Total group revenue was up 4% from a year previously, totalling £3.7 billion for the year to December end. This proved a slight improvement from the £3.6 billion posted in 2017.
Meanwhile, new housing revenues rose by 4% to £3.55 billion. Legal completion volumes increased by 406 new homes.
This proved a growth of 3%, with new homes totalling 16,449, including the private sales of 13,341 new homes.
The house builder said average the selling price was approximately £215,560, an increase of 1% from £213,321 in 2017.
"The UK housing market has continued to benefit from robust employment levels, low interest rates and a competitive mortgage market, which has supported confidence and customer demand across the regions," Persimmon said.
Nevertheless, the house builder warned on continued economic uncertainty in the UK, looking ahead.
"As we look forward to the 2019 spring season Persimmon is in an excellent market position. Whilst the future performance of the UK economy is currently subject to increased levels of uncertainty the Group is well positioned with its strong outlet network together with the availability of a range of attractive house types at affordable prices across the regions of the UK, supported by a high quality land bank and conservative financial structure."
"We will give an update on our assessment of the housing market over the early weeks of 2019 when we announce our results for the year ended 31 December 2018 on Tuesday 26 February 2019."
Specifically, Persimmon have proved beneficiaries from the government's help-to-buy scheme, despite a slowdown in the property market, particularly within the capital.
Last year, London focused house builder Berkeley Group (LON:BKG) warned on the 'subdued' London property market in a trading update, as economic uncertainty continues to push down prices.
Shares in Persimmon (LON:PSN) are currently -0.67% as of 13:13PM (GMT).