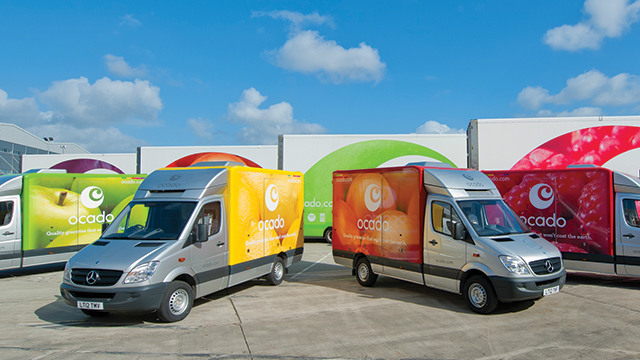 Ocado shares (LON:OCDO) took a hit on Wednesday, after the online grocery firm said a fire at its Andover warehouse would impact deliveries.
The online supermarket said that various operations were cancelled as a result of the fire, which broke out at the firm's automated warehouse at Walworth Industrial Estate, Andover just before 02:45 GMT.
The company confirmed that no-one was injured as a result of the fire.
Ocado said in a statement: "All relevant safety measures were carried out as planned and no-one suffered injury.
"Although some orders had already left the warehouse before the incident and will be delivered as normal, Andover suspended operation this morning preventing further fulfilment of orders.
"We will assess the damage this incident has caused… and will update further as appropriate."
The blaze came a few hours after the company had reported its results for the year, with losses widening to £44.9 million.
This proved a significant increase from £9.8 million loss reported in 2017.
The company attribute the disappointing performance to increased investment in its services, as the it looks to revive its fortunes in 2019.
The online grocery retailer has been a constituent of the FTSE 100 on the London Stock Exchange as of 2010.
As well as own brand produce, Ocado also deliver Waitrose goods as well as other well-known brands.
Shares in Ocado are currently -7.25% as of 14:12PM (GMT).