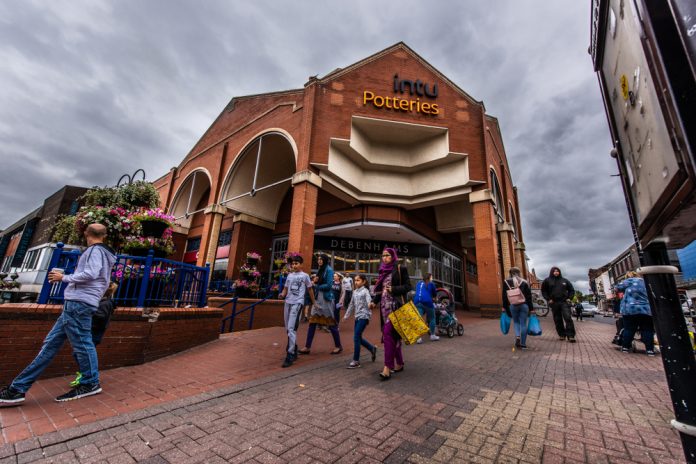 Intu shares (LON:INTU) tumbled on Wednesday, after the company reported a drop in profits as a result of falling footfall.
Intu, which owns various shopping centres across the UK, said the value of its assets decreased 13.3% to £9.2 billion.
As a result, the company swung to a loss of £1.2 billion for the year, compared to a profit of £203 million in 2017.
This was attributed to a difficult year in the retail sector as a whole, alongside an uncertain economic environment.
Back in October, the company warned that the collapse of House of Fraser and Coast had impacted its property valuation, with its property value falling by £300 million in the final quarter of 2018.
David Fischel, intu Chief Executive, commented: "intu has again delivered a resilient operational performance which demonstrates how our centres differentiate themselves as winning destinations for retailers with their variety and excitement. We own and manage many of the best shopping centres, in some of the strongest locations, in the UK and Spain. In a difficult year for the whole UK retail real estate sector and with very limited comparable transactional evidence, property valuations declined as sentiment weakened significantly.
John Strachan, chairman of the company, added: "intu has had a challenging year with a difficult retail and uncertain economic environment, together with responding to two abortive corporate offers for the company.
In addition, Intu said it was welcoming a host of new tenants at its various shopping centres across the country. These included Abercrombie & Fitch, Uniqlo, Bershka, and Monki.
Moreover, existing tenants such as Next, Primark, Zara and River Island were all expanding.
Intu is listed on both the London and the Johannesburg Stock Exchange. It is a constituent of the FTSE 250.
Its properties include Lakeside shopping centre, Manchester's Trafford Centre and Merry Hill in the West Midlands.
Shares in the company (LON:INTU) are currently down -8.17% as of 12:26AM (GMT).