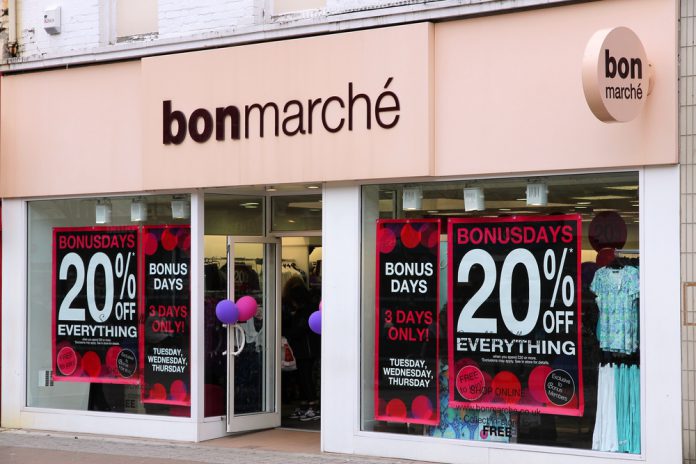 Bonmarché shares fell on Tuesday after the retailer issued its third profit warning in six months.
The retailer warned losses could reach up to £5 to 6 million for the year, proving significantly worse than the £4 million loss initially forecast.
Bonmarché blamed unexpectedly warmer weather for the loss, with sales falling as a result.
The company said: "We believe that the recent downturn in trading is a consequence of the demand for transitional ranges, between winter and spring, having been satisfied during January and February,"
"Although sales of spring season stock benefited from the spell of warm weather in late February, this is not yet a large enough part of the sales mix to compensate for the lower demand for transitional stock."
Back in January the struggling company reported a fall in sales across the Christmas period.
Total sales plunged 8.1% in the 13 weeks to 29 December, after the company had revised guidance downwards previously.
Meanwhile, like-for-like sales during the festive quarter fell 11.1%, in what marked a particular difficult Christmas for the UK's high street. 
Bonmarché has 312 outlets across the UK. The clothing company originated in Wakefield, West Yorkshire back in 1982.
Shares in the retailer fell considerably on the back of the news. Shares (LON:BON) are currently -18.92% as of 14:02PM (GMT).