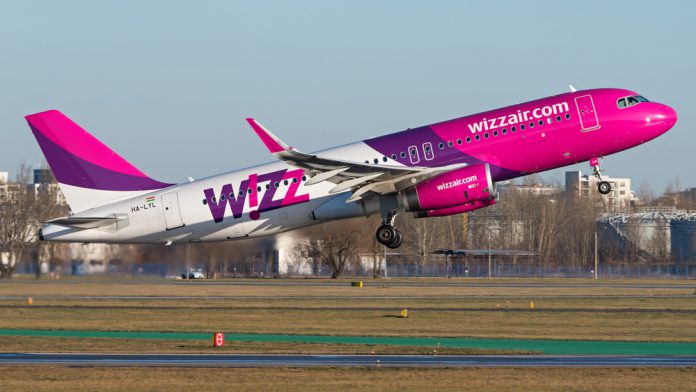 Wizz Air said it expects full-year profits to be towards the higher end of its guidance, according to a trading update released on Tuesday. 
The budget airline said it expects to deliver net profit towards the higher end of an anticipated €270 to €300 million.
The update suggests that the air carrier may have thus far avoided turbulence with the industry suffered by many of its competitors in the past few years.
In the trading update, Wizz Air said that load factors remain resilient, up 94.1% year-on-year.
In addition, the company said it benefited from a boost in efficiency and running as it cancelled only one flight across the period, as opposed to 68 cancelled a year ago.
Wizz Air also said it had received the delivery of its first two Airbus A321 NEO aircraft, taking its fleet to 112 aircraft.
The airline said that continued investment into newer fuel efficient aircraft as well as "industry leading unit costs, a highly valued employee base and investment grade balance sheet" makes it a "structural winner" within the aviation industry.
The aviation industry has been struggling in recent years amid higher fuel costs and increased competition driving down prices.
Easyjet (LON:EZJ) said on Monday that it is more cautious in its outlook for the second-half of the year, pointing to Brexit-related uncertainty as a key deterrent for travellers.
Wizz Air operates across Central and Eastern Europe, offers travellers flights across more than 650 routes from 25 bases in 46 destinations in some 44 different countries.
Shares in the company (LON:WIZZ) are currently +4.48% as of 13:43PM (GMT).