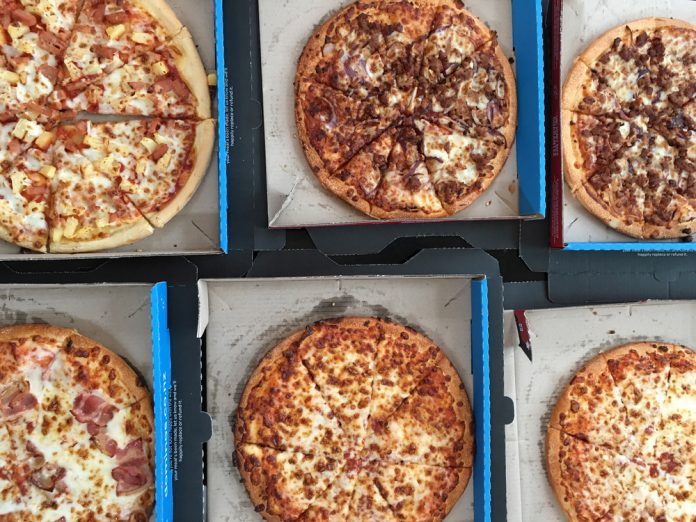 Domino's Pizza (LON:DOM) reported its results for the first quarter of the year on Tuesday.
The pizza delivery chain noted a fall in UK orders over the period and also warned of a continually "disappointing" performance internationally.
As a result, Domino's said it no longer expected its international business to break even this year.
Overall, sales across Germany, Norway, Sweden, Iceland, Switzerland and Liechtenstein fell 2% to £25 million in the three months to March-end.
In the UK and Ireland, which makes up 90% of sales, sales rose by 4.8% to £299.3 million.
Over the course of the year, the FTSE-250 company opened 11 new stores, with 7 in the UK. It now has a total of 1,271 store locations.
The company said that whilst further store openings are in the pipeline, these would continue to be impacted by ongoing franchisee discussions.
Domino's said that it would 'continue to engage actively with franchisees to support volume-driven growth and new store openings'.
David Wild, Domino's Chief Executive Officer, commented:
"With continued like-for-like growth, the year has started well across our core UK and Republic of Ireland markets, which account for 90% of our business. Our digital expertise remains a key driver of customer engagement, with online accounting for a record 81.7% of total sales in the UK. We remain in open and ongoing dialogue with our UK franchisees, actively exploring win-win solutions for stimulating growth and new store openings.
Internationally, performance remains disappointing and trading visibility is limited. As we outlined at the full year results, we have new management in Norway, Sweden and Switzerland, and a heightened focus on store level performance. However, given persistently weak system sales in all our International markets we no longer expect this part of our business to break-even this year. We are therefore further tightening our focus on International costs and capital deployment. We will provide a further update at our first half results."
Shares in Domino's are currently trading down -3.30% as of 14:15PM (GMT).