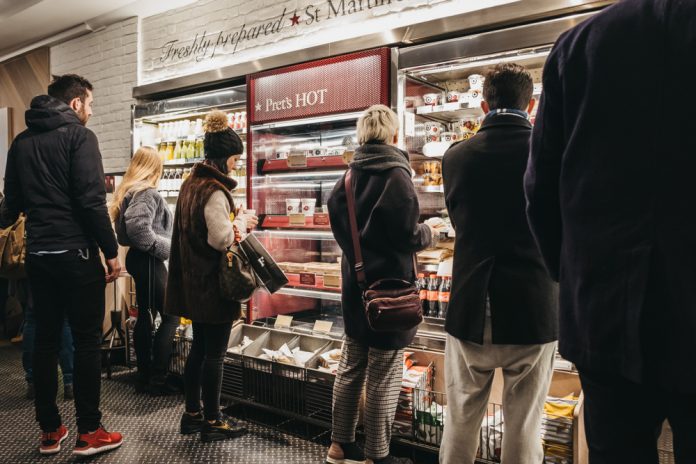 Pret A Manger has bought rival EAT as it looks to boost its Vegetarian offering.
The food chain has agreed to acquire all of EAT's 94 locations, which it intends to transform into "Veggie Prets". The price of the deal has not yet been disclosed.
Pret A Manger is no doubt looking to capitalise upon the UK's growing trend towards Vegetarianism and Veganism.
UK consumers are increasingly cutting down on meat and turning to vegetarian or vegan options amid concerns over the environment and their health.
Notably, Gregg's profits have soared this year, largely on the back of the successful launch of their Vegan sausage roll.
Pret already have opened four Veggie Pret locations, three in London and one in Manchester.
Andrew Aylwin, chairman of Eat, commented on the deal: "Pret is a fantastic brand and this transaction represents a strong strategic fit with benefits for all concerned."
Pret A Manger operates over 450 shops in nine different countries, including the UK, Dubai, China and France.