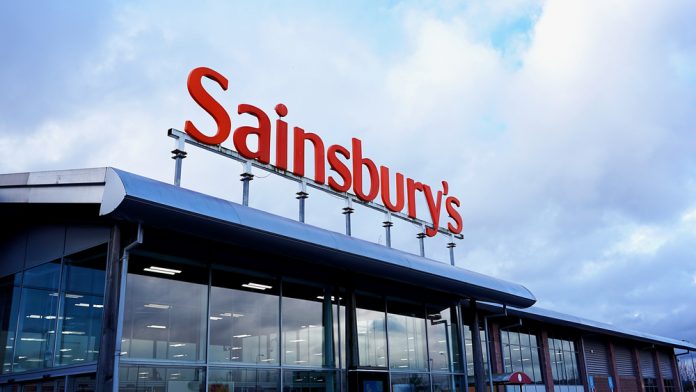 Sainsbury (LON:SBRY) announced on Tuesday that it will appoint a former Royal Bank of Scotland Chief Executive as its bank's Chief Executive Officer.
Jim Brown has been appointed as the Chief Executive Officer of the supermarket's bank, set to begin on 19 June.
Among Jim Brown's experience with the Royal Bank of Scotland, he worked as Chief Executive of its division Williams and Glyn, Chief Executive of Ulster Bank Group and Chief Executive of Retail and Commercial Markets, Asia.
"Jim has a wealth of experience and a strong track record of leading banks through significant change, which will help him lead Sainsbury's Bank through the next stage of its journey. I am delighted to welcome Jim to the Sainsbury's management team," CEO of Sainsbury's, Mike Coupe, commented on the news.
In the 2018/19 financial year, Sainsbury's Bank increased customers by 5% to 2 million. Additionally, Argos Financial Services increased customer numbers by 6%, also to 2 million.
"I'm really excited to be joining Sainsbury's, which has a very strong brand and is well trusted by its customers. The combination of Sainsbury's, Argos and Nectar, along with Sainsbury's Bank, provides a real and unique opportunity to offer customers easy access to digitally-led financial services. I have been impressed by everyone I have met so far and am very much looking forward to joining the team," Jim Brown commented on his appointment.
Among the bank's customers, 74% have a Nectar card.
The company said that its banking division remains focused on improving its digital offer to assist customers with accessing information and managing their finances.
Sainsbury's was the first major supermarket to open a bank in Britain, opening in February 1997.
The company recently had its potential merger with Asda blocked by the Competition and Markets Authority. It was ruled that consumers would not benefit from the expected increase in prices and reductions in the quality and range of products on offer, creating a poorer overall shopping experience for customers in the UK.
As of 13:06 BST Tuesday, shares in J Sainsbury plc (LON:SBRY) were trading at -0.48%.