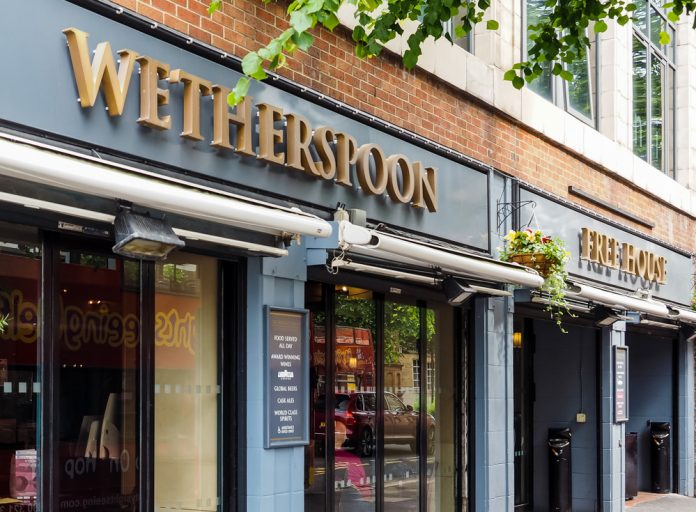 J D Wetherspoon (LON:JDW) posted an increase in sales on Wednesday in a first quarter trading update.
Shares in the pub company were up during trading on Wednesday morning.
J D Wetherspoon said that, for the 13 weeks to 27 October, like-for-like sales rose by 5.3% and total sales by 5.6%.
Since the start of the financial year, J D Wetherspoon has opened one new pub and has disposed of four. The company said that it intends to open 10 to 15 pubs in the current financial year.
Commenting on the company's outlook, Chairman of Wetherspoon Tim Martin said: "We continue to anticipate a trading outcome for this financial year in line with our previous expectations."
Tim Martin also provided a comment on the nation's departure from the European Union.
"I strongly believe that the UK economy will be better off on the basis of 'no-deal' rather than the deal proposed by the government," the Chairman said.
The nation was supposed to exit the European Union last month, but was granted yet another extension to the deadline.
"The trenchant debate surrounding Brexit, thanks to our democratic freedom, has, in my view, exploded myths and increased knowledge on key subjects like trade, tariffs, government and Europe – on a vast scale," Tim Martin continued.
"For example, the pugnacious Jean-Marc Puissesseau, head of Calais ports, has completely undermined the false presumption that the channel ports will seize up post Brexit, without a 'deal'."
Earlier this year in July, the pub company posted a rise in sales in a pre-closing trading statement.
Last year, it said that it will increase its range of beverages from the UK and non-EU producers. Indeed, the company said it would remove the European drinks from its pubs ahead of the nation's departure from the European Union.
Shares in J D Wetherspoon plc (LON:JDW) were up trading at +1.57% as of 10:15 GMT Wednesday.