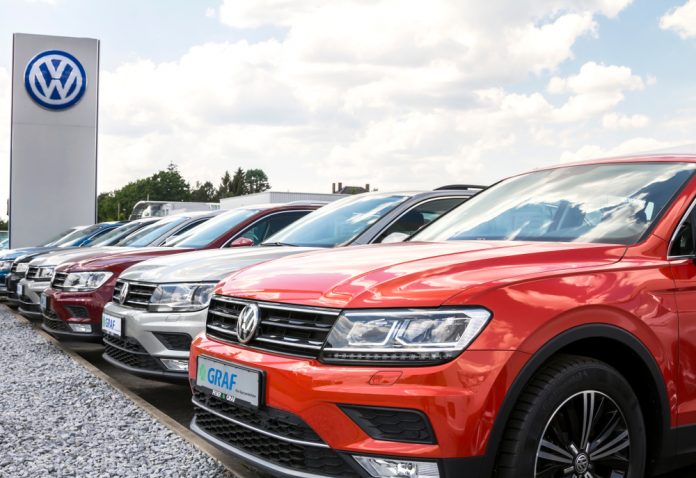 The Volkswagen Group (ETR:VOW3) confirmed its outlook for 2019 in an announcement on Monday.
Shares in the German car manufacturer were down during trading on Monday.
It said that in 2020 it expects operating profit before special items to remain at 6.5% to 7.5%.
Meanwhile, the company is aiming for a level of 7% to 8% by 2025.
Volkswagen added that the return on investment in its automotive division should be between 12% and 14% from 2020 onwards, and above 14% starting in 2025.
"We are continuing to pursue our ambitious strategic financial targets for 2020 and 2025," Frank Witter, the member of the Volkswagen Group Board of Management responsible for Finance and IT, provided a comment.
"We also confirm our outlook for 2019," Frank Witter continued.
Frank Witter said: "The Volkswagen Group remains very robust in the face of increasingly difficult economic conditions. However, we will have to apply systematic cost discipline to reach our long-term goals."
At the end of October, the German multinational car manufacturer posted a rise in sales revenue and profit, believing that it performed well amid a "difficult" market environment.
In the UK, uncertainty prevails as the nation braces itself for the general election on the 12th December.
As for the nation's departure from the European Union, the Brexit deadline has been extended yet again, further prolonging the uncertain outlook.
Elsewhere in the car sector this month, the British sports car manufacturer Aston Martin (LON:AML) revealed a third quarter loss, sending shares down.
Shares in the Volkswagen Group (ETR:VOW3) were down during trading on Monday, trading at -3.18% as of 12:32 CET.