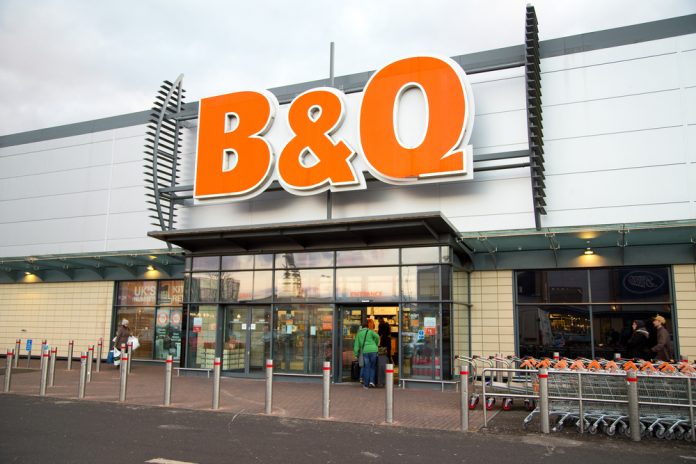 Shares in Kingfisher (LON:KGF) were down on Wednesday after the company posted a decline in third quarter sales.
The owner of the B&Q brand saw its shares crash 7% during Wednesday morning trading.
Kingfisher said in its third quarter trading update to 31 October that total sales were down 3.2% in constant currency.
Additionally, like-for-like sales were down 3.7% "reflecting continuing disruption from new range implementations, lower promotional activity and ongoing operational challenges in France, and softer market conditions in our main markets," the company said.
Sales at B&Q were down 3.5%, and like-for-like were down 3.4%.
The company added that it expects the softer market backdrop and range disruption to continue in its UK market.
Earlier this year in September, the owner of B&Q posted a decline in underlying profit before tax in its half year results, sending shares down.
Thierry Garnier, who joined the company in September as Chief Executive Officer, said: "In my first eight weeks at Kingfisher I have immersed myself in our operations, listened to colleagues, visited stores and met with our customers and suppliers. I am proud to be leading a Group with strong assets, excellent market positions, differentiated business models and strong brands. I have also been encouraged by the commitment of our colleagues, and by proof of product innovation."
"However, it is clear that there is much to do to improve our performance. Kingfisher's trading during Q3 was disappointing," the Chief Executive Officer continued.
"My early assessment is that we have not found the right balance between getting the benefits of Group scale and staying close to local markets. We are suffering from organisational complexity, and we are trying to do too much at once with multiple large-scale initiatives running in parallel. Altogether, this has brought disruption to sales and has distracted the business from focusing on customers. In addition, we faced softer market conditions in our main markets during the period."
Shares in Kingfisher plc (LON:KGF) were down on Wednesday, trading at -6.63% as of 11:27 GMT.