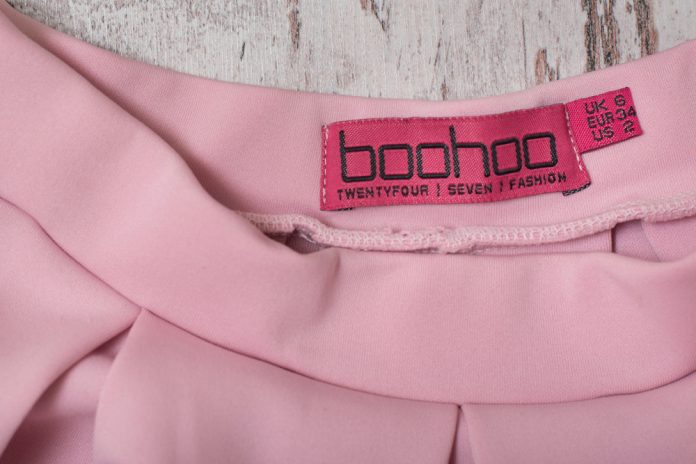 Boohoo Group (LON:BOO) revealed on Tuesday that revenue soared at the end of last year.
The fast fashion retail group saw its shares rise by over 5% during Tuesday morning trading.
Boohoo posted a strong group revenue growth of 44% across all key geographic regions for the four months ended 31 December 2019.
It raised its guidance on Tuesday and now expects group revenue growth for the financial year to be between 40% to 42%, ahead of its previous guidance of 33% to 38%.
Boohoo added that it has successfully integrated and re-launched MissPap, Karen Millen and Coast onto its multi-brand platform.
Boohoo's results come just a week after the British Retail Consortium revealed that 2019 was "the worst year on record" for retail in the UK.
However, Boohoo's trading update suggests that it's not all doom and gloom for online fashion retailers as the group has seen "record trading" over the last four months.
"I am delighted to report the group has enjoyed record trading in the last four months of 2019," John Lyttle, CEO, commented on the results.
"All of our brands have performed exceptionally well and delivered strong market share gains. We have continued to see operating leverage in our more established brands, and will continue to invest into them and our newly-acquired brands," the CEO continued.
"The newly-acquired brands, MissPap, Karen Millen and Coast, are showing great promise and open different target markets for the group, in line with our strategy to build our multi-brand platform," John Lyttle said. 
John Woolfitt, Director of Trading at Atlantic Capital Markets, provided a comment on the results: "Its not all doom and gloom for retail, well at least not if you are operating online."
"The fast fashion king Boohoo has today hiked guidance after a record quarter and investors will be pleased with the progress the group has made in 2019," John Woolfitt said. 
"The integration of new acquisitions such as Miss Pap, Karen Millen and Coast will add to earnings potential over the coming year to build on what has been a very successful festive trading period."
"Investors will take results from Boohoo as additional confirmation that if you are investing in the UK retail sector, you have to focus on the online retailers."
Will high street names be able to compete with their online competitors in the year ahead?
Shares in Boohoo Group plc (LON:BOO) were up on Tuesday morning, trading at +5.61% as of 10:55 GMT.