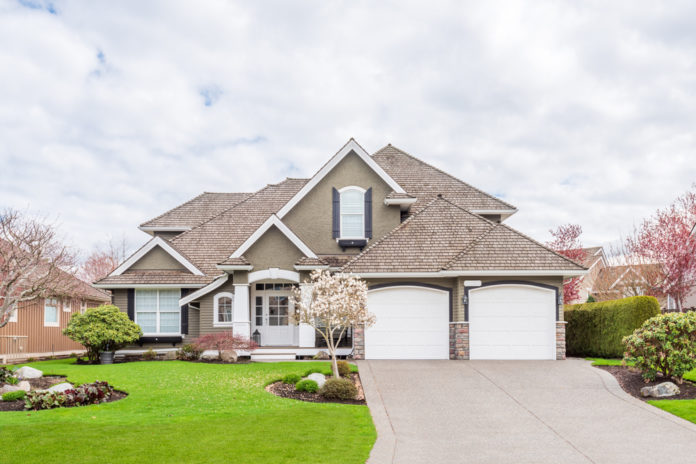 Taylor Wimpey (LON:TW) said on Tuesday that it welcomes the "increased political stability" to come following last year's general election and the UK's chaotic political landscape.
The housebuilding company revealed that total home completions in 2019 increased by 5% compared to the previous year, amounting to 15,719.
Meanwhile, Taylor Wimpey ended the year with a record total order book valued at £2.2 billion.
Shares in the company were almost 3% higher during trading on Tuesday.
Despite the economic and political uncertainty which continued throughout the year, the housebuilding company said that the housing market was "stable" throughout 2019, though more challenging conditions did hit London and the South East.
Indeed, last year was rather turbulent for UK politics. With the UK's Brexit deadline extended several times, an attempt to prorogue parliament and a general election all occurring in one year, the UK's chaotic political landscape was a cause for concern for the housing sector.
Taylor Wimpey said that it welcomes the increased political stability that 2020 will offer with the results of the general election.
"Our results for the year to 31 December 2019 will be in line with our expectations," Pete Redfern, Chief Executive, said in a company trading statement.
"Despite an uncertain political and economic backdrop in 2019, we have continued to experience a good level of demand for our homes and trading in the second half of the year was as anticipated," the Chief Executive continued.
"The Group has again delivered a record sales rate and we increased home completions by c.5% in the year."
"In 2019, our focus was on strengthening the long term sustainability of the business, further improving our build quality and customer offering, as well as increasing operating capacity and flexibility. In 2020, we will continue with these initiatives and will also prioritise a renewed cost focus and process simplification improvements," the Chief Executive said.
John Woolfitt, Director of Trading at Atlantic Capital Markets, provided a comment: "Today's figures show, that despite political uncertainty, the sector is still performing well. Record sales rates for Taylor Wimpey and an increase in home completions all bode well for the builder's shares which are shaking off any concerns over slowing house prices."
"This, and a positive outcome for the conservatives in the December election, has also led to further upgrades for the whole sector and a positive outlook for the year ahead," John Woolfitt said.
"Dividends increased significantly to £600m in 2019 and although dividends are not set to jump to the same degree in 2020, investors can look forward to a similar payout of around £610m from Taylor Wimpey in the year ahead."
Shares in Taylor Wimpey plc (LON:TW) were up on Tuesday, trading at +2.55% as of 11:44 GMT.