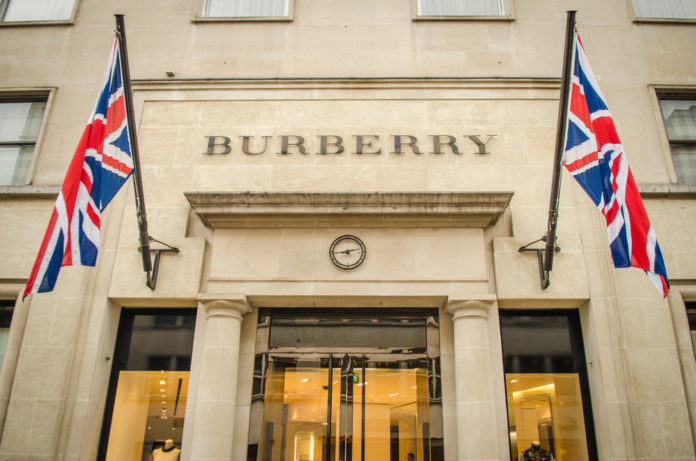 Burberry (LON:BRBY) updated investors on Wednesday, raising its full year total revenue guidance after a strong trading period over Christmas.
Shares in the luxury fashion house were down by almost 4% during trading on Wednesday.
Burberry seems to be continuing its good run. The company said that it received an "excellent response" to its festive campaign, which achieved the highest ever number of views across major social platforms.
"We now expect FY 2020 total revenue to grow by a low single digit percentage at CER compared to previous guidance of broadly stable. Adjusted operating margin is expected to remain broadly stable at CER despite the impact of disruptions in Hong Kong S.A.R," Burberry said in a statement.
Retail revenue during the third quarter amounted to £719 million, an increase compared to the £711 million figure recorded a year prior.
The luxury fashion house said that growth was led by full price sales, but was partially offset by lower levels of markdown inventory available for sale and continued disruptions in Hong Kong.
The company added that it continued to see a strong response from consumers as Riccardo Tisci's new collections provided double digit growth compared to the year before.
Burberry said that, at the end of the period, new product made up roughly 75% of the assortment in its mainline stores.
"This was another good quarter as new collections delivered strong growth and we continued to shift consumer perceptions of our brand and align the network to our new creative vision," Marco Gobbetti, Chief Executive Officer, said in a company statement.
"While mindful of the uncertain macro-economic environment, we remain confident in our strategy and the outlook for FY 2020," the Chief Executive Officer continued.
Shares in Burberry Group plc (LON:BRBY) were down on Wednesday, trading at -3.84% as of 13:32 GMT.