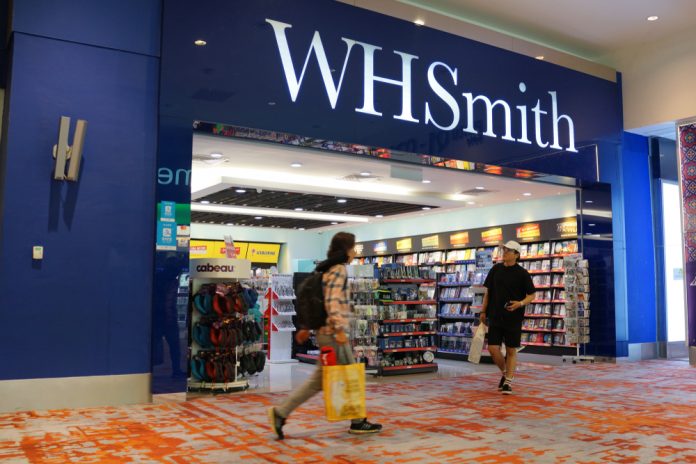 WH Smith (LON:SMWH) said on Wednesday that its travel business boosted revenue growth, though shares remain in the red.
Shares in the British retailer were trading over 2% lower on Wednesday.
The business said it delivered a "good performance" for the 20 week period to 18 January.
Total revenue was up 7%, whilst like-for-like revenue was down 1%.
Its travel business saw total revenue soar 19% whilst like-for-like revenue increased by 3%, driven by the acquisitions of InMotion and Marshall Retail Group.
The retailer purchased US based Marshall Retail for a reported $400 million last October.
After the acquisition of Marshall Retail, WH Smith's travel business now operates over 600 stores outside of Britain and over 590 stores within the UK.
WH Smith also purchased the US airport chain InMotion back in 2018.
"We are pleased with the progress the Group has made in the first 20 weeks, with total revenue up 7%," Carl Cowling, Group Chief Executive, commented on the announcement.
"During the period, we completed the acquisition of Marshall Retail Group ahead of plan and integration into the Group is progressing well," the Group Chief Executive said.
"This acquisition is in line with our strategic focus to grow Travel, almost doubles the size of our International Travel business and accelerates growth in the US, the world's largest travel retail market. Since announcing our intention to acquire the business, we are delighted to have won a further 8 new units in the US."
"In UK Travel, we have seen continued growth across all our key channels and we are on track to open a new flagship pharmacy format at Heathrow Terminal 2 this summer."
Carl Cowling said: "Our High Street strategy continues to deliver through continued gross margin gains and tight cost control."
"Looking ahead, we are on track for the current year and as we continue to grow our share of the global travel retail market, the Group is well positioned for the years ahead."
Shares in WH Smith Plc (LON:SMWH) were down on Wednesday, trading over 1.5% lower as of 11:33 GMT.