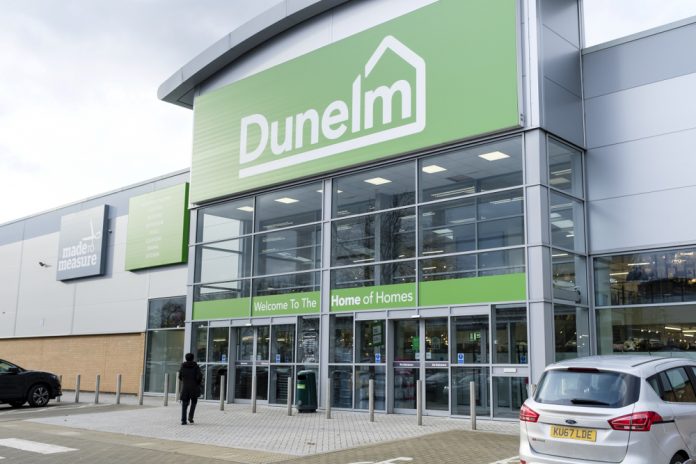 Dunelm (LON: DNLM) shares rose on Wednesday as the British home furnishings retailer posted a strong set of half year results.
Shares were up by almost 6% during trading on Wednesday afternoon.
The company revealed that revenue for the first half rose by 6% year on year, amounting to £585 million.
Meanwhile, Dunelm posted a total like for like revenue growth of 5.6%.
Profit before tax grew by 19.4% year on year, amounting to £83.6 million.
The company said that store sales continued to grow across most of its product categories, driven by positive footfall.
John Woolfitt, Director of Trading at Atlantic Capital Markets, provided a comment on Wednesday's update: "Overall Dunelms figures read very well, the online presence is certainly starting to feed into the headline numbers."
"The strong increase in profit translates into a positive jump on the eps and they have also trimmed net debt," John Woolfitt continued.
"Despite retail being a struggling sector, Dunelm have bucked the trend and backed up their last trading statement which was also positive with yet another bullish report. Investors will no doubt be happy with this positivity translating to an increase in the dividends," John Woolfitt said.
Indeed, the retail sector has been struggling lately, with big household names battling against gloomy trading conditions.
Data revealed that 2019 was "the worst year on record" for UK retail, but this hasn't been the case for Dunelm.
Nick Wilkinson, Chief Executive Officer of Dunelm, also commented on Wednesday's update: "We have made good progress over the first half, following a strong performance last year, which is reflected in the significant growth delivered in both sales and profits."
"We also continue to broaden our customer base and following the successful sponsorship of ITV's This Morning, which concludes in March, we are excited about our new sponsorship deal with Channel 4's First Dates programme, starting later this week, which will enable us to reach more customers with the Dunelm brand," the Chief Executive Officer continued. 
Commenting on the company's outlook, the Chief Executive Officer said: "The third quarter has started well, with a successful Winter Sale across the total retail system. As a result, we expect full year FY20 profit before tax to be slightly ahead of the top of the latest range of analyst expectations."
 Shares in Dunelm Group plc (LON:DNLM) were up on Wednesday, trading at +5.59% as of 12:59 GMT.