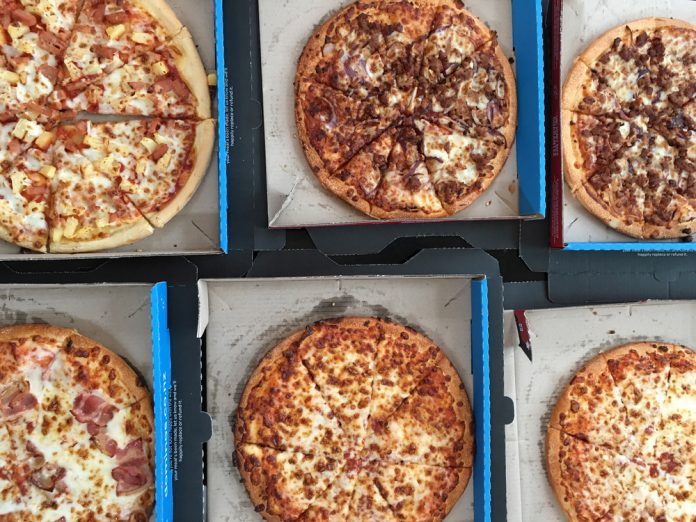 Domino's Pizza Group (LON:DOM) shares rose on Thursday as the company announced that it has found a buyer for its business in Norway.
Shares were 1.5% higher during Thursday morning trade.
The pizza delivery chain made it clear at the end of the last year that it will end its international operations as sales remained "disappointing".
The company said on Thursday that it will sell its 71% interest in Domino's Norway to existing minority shareholders.
In return, the company will receive the minority shareholders' entire shareholdings in Domino's Sweden and a nominal amount of NOK 1.
At the start of the month, Domino's posted a strong set of Q4 results, but performance was driven by the pizza delivery chain's UK and Irish markets.
"This transaction is positive for all stakeholders and also provides Domino's Pizza Group with a clean exit from Norway following operating losses and high levels of capital expenditure over a number of years," David Wild said in a company statement.
"The new owners have exciting plans for the business and importantly, the Domino's brand will retain its presence in Norway," David Wild continued.
David Wild said: "Now we have agreed the transaction for Norway, we will focus on progressing transactions for our businesses in Sweden, Switzerland and Iceland. We are focused on securing the best possible terms for shareholders and are working closely with Domino's International throughout. We will update the market in due course."
Eirik Bergh, from a minority shareholder Pizza Holding AS, also provided a comment: "This is great news for our hard working store colleagues, our loyal pizza fans and our supply chain partners. We believe Domino's is the best pizza in the world and we're delighted to ensure this brand will remain in Norway."
"I'm confident our in depth knowledge of Norwegian consumers is key to unlocking the potential of Domino's in this important market. The management team and I have lots of exciting plans and innovations we're looking forward to sharing," Eirik Bergh said.
Shares in Domino's Pizza Group plc (LON:DOM) were up on Thursday, trading at +1.53% as of 11:12 GMT.