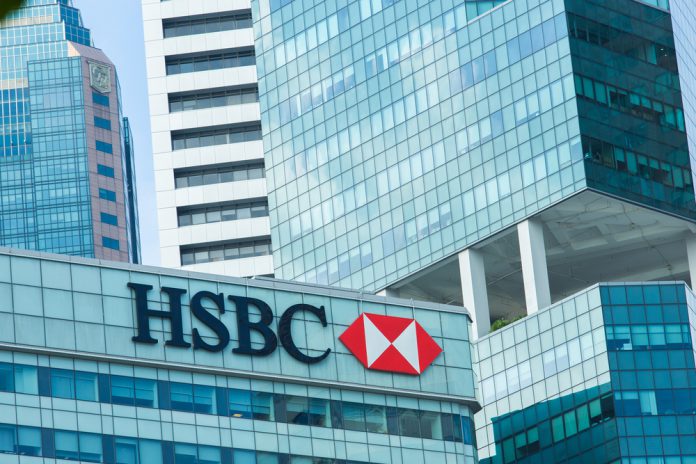 HSBC (LON:HSBA) shares plunged on Tuesday after the bank updated investors on its full year performance.
Shares in the bank were down over 6% during Tuesday morning trade.
HSBC said that reported profit before tax for 2019 amounted to $13.35 billion, down from the $19.89 billion figure recorded the year prior.
It warned that the macroeconomic environment as a whole "remains uncertain".
The global bank added that it continues to monitor the coronavirus outbreak very closely, given that it is associated with mainland China and Hong Kong.
As a result of the deadly coronavirus outbreak, the bank has lowered its expectations for growth in the Asian economy during the year ahead. It does, however, expect some improvement as the virus becomes contained.
HSBC also said that social unrest in Hong Kong has "weighed on the local economy", causing significant disruption.
Meanwhile, over in the UK, the bank said that some certainty was provided now that the nation has left the European Union, but trade negotiations are yet to be made.
"The Group's 2019 performance was resilient, however parts of our business are not delivering acceptable returns," Noel Quinn, Group Chief Executive, said in a company statement.
"We are therefore outlining a revised plan to increase returns for investors, create the capacity for future investment, and build a platform for sustainable growth," the Group Chief Executive continued.
HSBC announced that, by 2022, it aims to cut costs by $4.5 billion after profits plummeted in 2019.
Additionally, Noel Quinn told Reuters that HSBC will scrap roughly 35,000 jobs.
Commenting on HSBC's 2019 Annual Results, Ed Monk, associate director from Fidelity Personal Investing's share dealing service, said: "Not much has gone right at HSBC in the past year. The bank was already struggling with a difficult restructure, job losses and political unrest in its hometown Hong Kong market when coronavirus struck."
"HSBC results today confirm the potential for painful credit right-downs as a result of the outbreak, as well as tougher economic conditions in the region as travel and activity is restricted – a massive $7.3bn goodwill impairment that has contributed to profit before tax falling 33%," Ed Monk continued.
"The upshot is that HSBC will now miss targets it set two years ago on return-on-tangible-equity, which fell in the past year to 8.4% against a target of 11%. HSBC will now seek to hit a new target between 10% and 12% by 2022. With lots of difficult restructuring still to do and a new permanent chief executive still to be confirmed, shareholders will need to show patience."
Shares in HSBC Holdings plc (LON:HSBA) were down on Tuesday, trading at -6.48% as of 10:31 GMT.