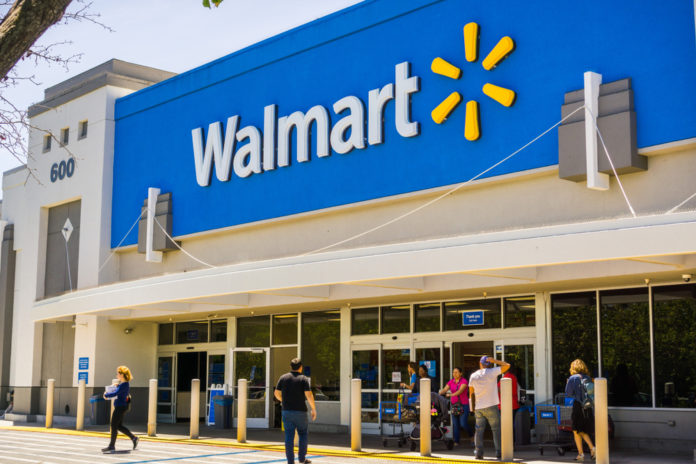 Walmart (NYSE:WMT) posted its results on Tuesday for its fourth quarter and fiscal 2020, though growth over the holiday period was not as strong as expected.
The company is an American multinational retail corporation that also owns the UK supermarket chain Asda.
Walmart said that, during its fourth quarter, total revenue grew by 2.1% amounting to $141.7 billion.
"In Q4, we saw strong performance in the U.S. with eCommerce and Sam's Club plus strength in Mexico, India and China," Doug McMillon, President and CEO, said in a company statement.
"We started and finished the quarter with momentum, while sales leading up to Christmas in our U.S. stores were a little softer than expected," the President and CEO continued.
Meanwhile, the company also revealed that total revenue for fiscal 2020 amounted to $524 billion, growing by 1.9%.
Additionally, Walmart U.S. eCommerce sales grew 37% during fiscal 2020.
"The new year has started off well, and we look forward to another strong year. We remain focused on providing our customers with the best omnichannel experience from any retailer," added the President and CEO.
Brett Biggs, Chief Financial Officer of Walmart, also commented on Tuesday's update: "The fourth quarter started and ended strong with solid sales growth through Cyber Monday and in January. In the few weeks before Christmas, we experienced some softness in a few general merchandise categories in our U.S. stores. However, Walmart U.S. grocery sales and eCommerce sales were strong throughout the quarter. Sam's Club performed well, including solid results in eCommerce. We experienced softness in some key international markets, as well as in Chile, where unrest led to disruption in the majority of our stores. Walmex, China and Flipkart all had a solid quarter"
"The holiday season delivered positive transaction growth and underlying expense leverage was strong for the quarter. However, it wasn't as good as expected due to lower sales volumes and some pressure related to associate scheduling. We understand the factors that affected our results and are developing plans to address them. We remain confident in our business strategy and our ability to deliver value and convenience for our customers through an integrated omnichannel offering across the globe," the Chief Financial Officer said.
Walmart expects net sales growth of roughly 3% for fiscal 2021.