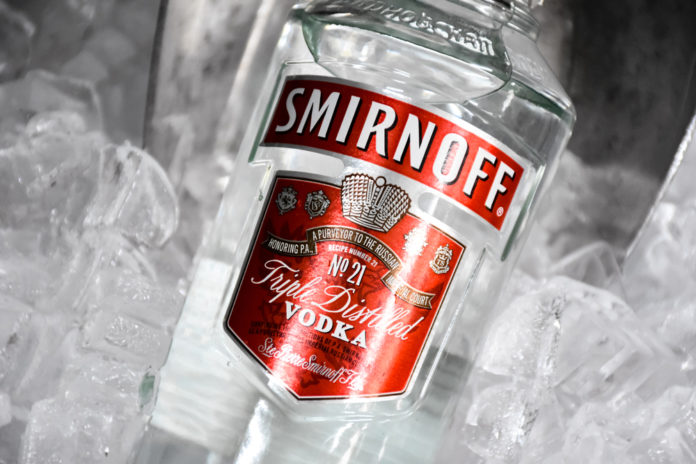 Diageo (LON:DGE) shares dropped on Wednesday after it outlined the impacts the coronavirus is set to have on its business in fiscal 2020.
Shares in Diageo were down by almost 2% during Wednesday morning trade.
Diageo joins a list of companies who have each issued similar warnings, including Puma (ETR:PUM), Adidas (ETR:ADS),  Apple (NASDAQ:AAPL) and Associated British Foods (LON:ABF).
The multinational alcoholic beverages company said that, in Greater China, bar and restaurant closures have caused "significant disruption", hitting the consumption of Diageo's products.
Diageo added that, though this immediate disruption is expected to persist at least into March, consumption is expected to return to normal towards the end of fiscal 2020.
On-trade consumption has also taken a hit in other Asian countries – particularly in South Korea, Japan and Thailand – as a result of events being postponed, a reduction in conferences and banquets, and a decline in tourism.
As a result of the coronavirus outbreak, the group expects organic net sales to be in the range of £225 million to £325 million. Meanwhile, organic operating profit is expected to range between £140 million to £200 million.
However, the company warned that these ranges exclude the impacts of the coronavirus outbreak on other markets beyond Asia Pacific.
Elsewhere, the coronavirus outbreak has accelerated in Europe over the past few days as Italy has become Europe's worst-affected country recording over 300 cases of the virus.
"As the situation continues to unfold, our primary concern remains the welfare of our colleagues, their families and their local communities and we will continue to provide all support possible," Diageo said in a company statement.
"Authorities in China and in other impacted countries have taken strong and decisive action and continue to work tirelessly to contain the spread of the virus," the company added.
Diageo said: "Public health measures across impacted countries in Asia Pacific, principally in China, have resulted in: restrictions on public gatherings, the postponement of events and the closure of many hospitality and retail outlets. Several countries and many businesses have also imposed restrictions on travel."
The update comes just a week after the Financial Reporting Council told companies that they must outline coronavirus-related risks.
Shares in Diageo plc (LON:DGE) were down on Wednesday, trading at -1.66% as of 11:03 GMT.