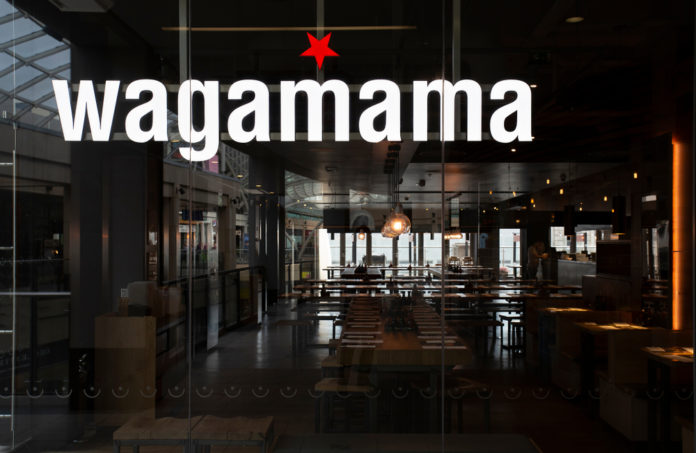 The Restaurant Group (LON:RTN) shares sunk on Wednesday after the company announced restaurant closures and temporarily suspended its dividend.
The group owns household names such as Wagamama, Frankie & Benny's and Chiquito.
Shares in the British chain of restaurants and pubs slumped by almost 7% during trading on Wednesday.
The Restaurant Group said in its final results that it has not declared a full year dividend in order to "facilitate new strategic priorities".
Meanwhile, the company plans to reduce the number of its restaurants from its current 350 sites to 260-275 sites by the end of 2021.
Group like-for-like sales were up by 2.7% over the 2019 financial year, with total sales up by 56.4% to £1.1 billion.
However, the company swung to a loss before tax of £37.3 million, down from the £13.9 million profit recorded in 2018.
"Having joined the business in August last year I am particularly pleased with the continued and significant progress made following the acquisition of Wagamama and the integration of the business into the Group, which has transformed the Group's growth trajectory and momentum," Andy Hornby, Chief Executive Officer, said in a company statement.
"Our three growth businesses of Wagamama, Concessions and Pubs are all out-performing their respective markets and have clear potential for further growth.  I am also acutely aware of the challenges facing our Leisure business and the wider casual dining sector," the Chief Executive Officer continued.
The Chief Executive Officer continued: "It is therefore clear that our strategic priorities need to evolve in order to maximise shareholder value in the medium term.  Following extensive review we have defined three clear strategic priorities for the next two years: grow our Wagamama, Concessions and Pubs businesses; rationalise our Leisure business; and accelerate our deleveraging profile." 
"In order to support these strategic priorities, the Board has taken the decision to temporarily suspend the dividend. This will allow us to continue investing in our three high growth businesses, whilst facilitating an acceleration of our Leisure estate rationalisation and reducing our net debt."
The Restaurant Group added that current trading is "encouraging" as like-for-like sales have increased by 5.3% in the first six weeks of 2020.
Shares in the Restaurant Group plc (LON:RTN) were down on Wednesday, trading at -4.85% as of 11:49 GMT.