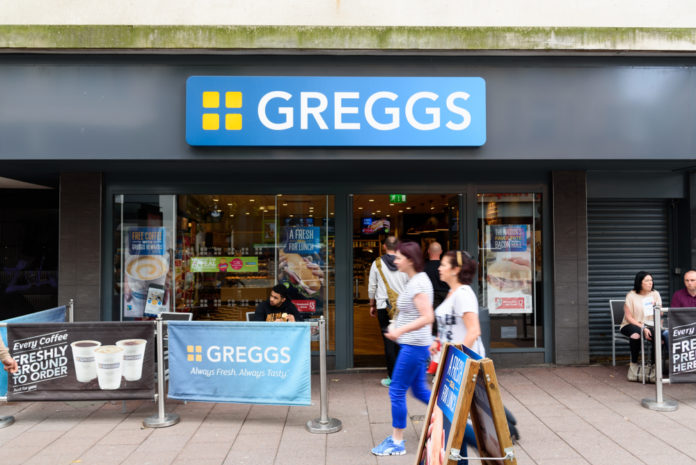 Greggs (LON:GRG) shares rose on Tuesday after the British bakery chain posted a rise in profits for the 2019 year.
Shares in the maker of the popular vegan sausage roll were up by over 5% during trading on Tuesday.
Greggs said that the vegan versions of its best selling products, such as its classic sausage roll and steak bake, have attracted new customers.
Many consumers follow a plant-based diet for reasons such as health and environmental concerns. For those who aren't full-time vegans, the highly popular Veganuary campaign encourages people to try out the lifestyle for a month.
By creating plant-based versions of its well-loved products, Greggs is able to cater for a growing proportion of the population.
The British bakery chain saw its pre-tax profit (excluding exceptional items) rise by 27% in 2019, amounting to £114.2 million.
Meanwhile, total sales were up by 13.5% to £1.17 billion.
The company added that it has made a "very strong" start to the 2020 year in January, though sales growth has slowed down significantly as a result of the February storms.
"2019 was an exceptional year of progress for Greggs, during which we experienced a sustained increase in customer visits as increased awareness and appreciation of our brand gathered momentum," Roger Whiteside OBE, Chief Executive, said in a company statement.
"Our exceptional performance was founded on the changes that we have made across our multi-year strategic investment programme, which has delivered transformational change across the business and has now set us up for the next phase of growth," the Chief Executive continued.
The Chief Executive also commented on the uncertain outlook as the coronavirus continues to spread: "There is some uncertainty in the outlook, particularly given the potential impact of Coronavirus.  This aside we expect to make year-on-year progress and will do so from a strong financial position, supporting our investment for further growth whilst also delivering good returns for all stakeholders."
Shares in Greggs plc (LON:GRG) were up on Tuesday, trading at +5.03% as of 11:54 GMT.