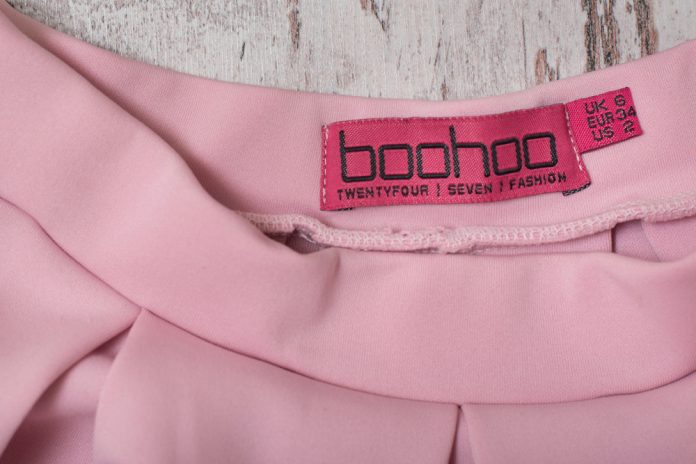 In the three months to May, Boohoo has reported a surge in sales by 45% as consumers have moved shopping habits online. 
The group has also announced plans to acquire the brands Oasis and Warehouse in a £5.25m deal, adding to its Nasty Gal, Pretty Little Thing, Coast and Karen Millen brands.
Sales this year have been strong for the online fashion retailer across both the UK and US. Sales in the UK were up 30% to £183m. In the US sales soared 79% to £92m.
John Lyttle, the group's chief executive "During unprecedented and challenging times, the Group has delivered a very strong trading and operational performance. I am proud of how our colleagues and business partners from around the world have responded to ensure that we can safely bring to our customers the latest fashions, great value, fantastic prices and best in class service."
Whilst there is a period of uncertainty within the markets in which we operate, the Group is well-positioned to continue making progress towards leading the fashion e-commerce market globally," he added.
Boohoo's current is valued at £5.3bn. If Lyttle is able to grow this figure to %5.6bn, he will be rewarded with a £50m bonus – as agreed when he was hired from Primark in 2018.
The company has grown significantly over recent years and is expected to continue the trend. Russ Mould, the investment director at AJ Bell said in a note: "Boohoo continues to defy the doubters. Any scepticism over demand for its clothes in lockdown, on the premise that its targeted demographic no longer needs to dress up to go out, looks unfounded after a stunning surge in sales."
"Given the scale of the coronavirus crisis, consumers' willingness to spend has been impressively resilient. The question for Boohoo is whether this can continue when the full economic fallout feeds through," added Mould.
Shares in Boohoo (LON: BOO) bounced 8.32% to 421.70p per share.