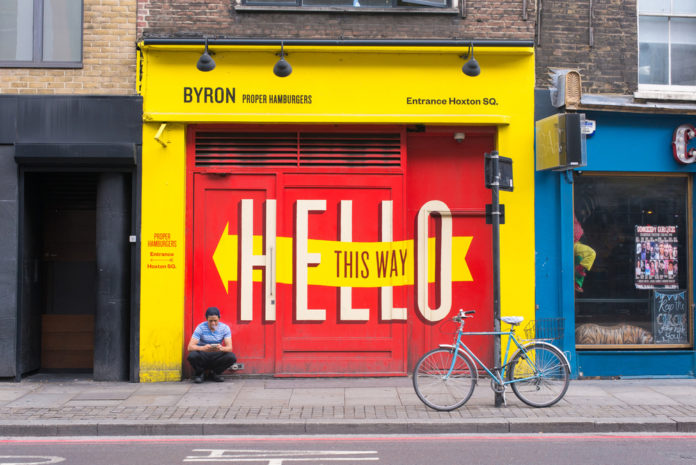 Byron Burger is seeking a rescue deal as it prepares to go into administration.
The restaurant chain has filed a notice on Monday with the intention to appoint administrators and protect the business and 1,200 employees across the UK.
First reported by Sky News, it is thought that Byron is in talks with potential buyers who may buy the chain in a pre-pack deal.
Whilst restaurants have been closed during the lockdown period, the chain will begin opening restaurants from mid-July.
In 2018 the chain agreed to a rescue plan and restructuring, which was handled by KPMG. The accountancy firm has been trying to sell the restaurant group since early May.
Last year, the company recorded turnover of £70.9m and a gross profit of £31.6m.
The company has not commented on reports.
Byron is the latest of the casual dining sector to be hit hard by the Coronavirus pandemic, which has seen the closure of restaurants. The Casual Dining Group has filed notices of intention to appoint administrators whilst June saw the Restaurant Group, announced plans to close up to 120 restaurants, leading to almost 3,000 job losses.
Many restaurants are preparing to reopen from 4 July and welcome diners for the first time since they closed in March.
Changes including shift patterns and mandatory table service will be introduced to ensure social distancing. Customers will also have to give their details to staff to allow for contact tracing.