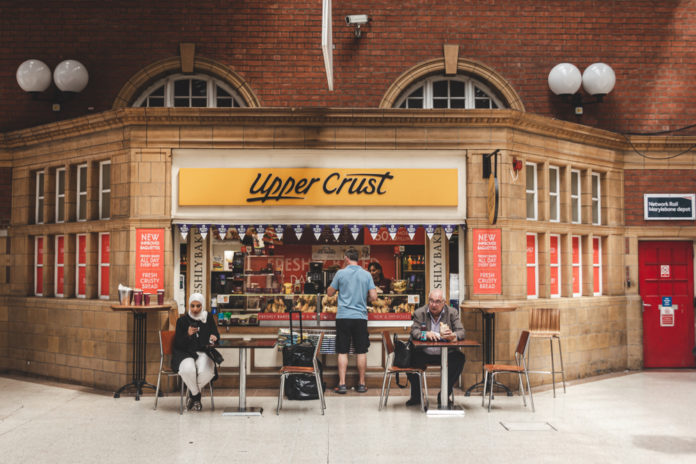 SSP Group has announced plans to cut half of its UK workforce.
The owner of Upper Crust and Caffe Ritazza will make a statement to the London Stock Exchange on Wednesday after revenues at cafes have been hit by a fall in domestic and international travel.
A memo sent to staff on Tuesday said the company had "come to the very difficult conclusion that we will need to simplify and reshape our business and, from tomorrow, we will be starting a collective consultation on a number of proposed changes to the business".
"This includes a proposed reorganisation which could lead to a headcount reduction of up to c.5,000 across SSP Group, SSP Finance and SSP UK, which includes all head office colleagues and both salaries and hourly paid colleagues in operations," it added.
SSP Group employs 9,000 people and has 580 sites that trade in the UK, located particularly at train stations, service stations, and airports.
When announcing interim results in June, chief executive, Simon Smith, said that the group had taken "quick and decisive action to protect our people and our business, whilst around the world our colleagues have helped and supported their local communities,"
"Looking forward, and with sufficient liquidity to manage a pessimistic trading scenario, I believe the actions we have been taking during this crisis will make us a fitter and stronger business, well placed to deliver for all our stakeholders as the travel market recovers," he added.
This is the latest number of job losses announced recently by employers. Just this week, Airbus said it would cut 1,500 UK jobs whilst EastJet said it will cut 727 pilot jobs and 1,200 cabin crew employees.