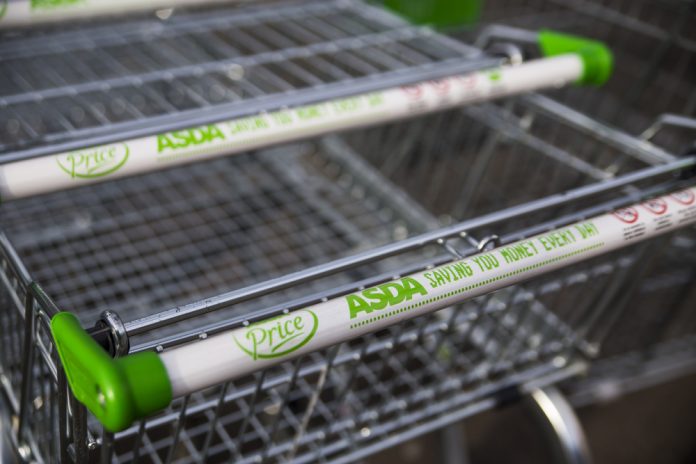 Asda has teamed up with Uber Eats to deliver fast track grocery deliveries in the UK.
A trial is set to start in two Asda stores based in Leeds and Birmingham, where products will be available in under 30 minutes with no minimum delivery size.
"This will give Asda customers more choice in how they shop with us and offer yet another way to quickly and conveniently get their favourite branded and own-brand products delivered to the doorstep," said vice-president of online grocery at the supermarket chain, Simon Gregg.
Since a surge in online food deliveries, supermarkets are shifting towards partnering with couriers and offering quick deliveries. Marks & Spencer, Co-op, and Morrisons work with Deliveroo, whilst Sainsbury's has a one-hour delivery service in 20 cities with the courier firm Stuart.
Sainsbury's has developed the app Chop Chop where customers can receive deliveries in under an hour.
Jon Rudoe, who is the supermarkets's director of digital and technology, explained the supermarket sector's shift towards quicker deliveries.
"Speed of delivery is important to some customers, so we have brought back our bicycle service to test demand further. In Wandsworth, customers are using the new one-hour delivery service to buy forgotten items, or emergency goods when they cannot leave their home or have invited guests on the spur of the moment."
"If it proves popular, we might introduce it to other areas of London. It complements our same-day delivery service, which is available at selected London postcodes through our online groceries service."
Asda's trials with Uber Eats start this week to make the most of the increase in online grocery sales that surged by 91% in the four weeks to mid-June.