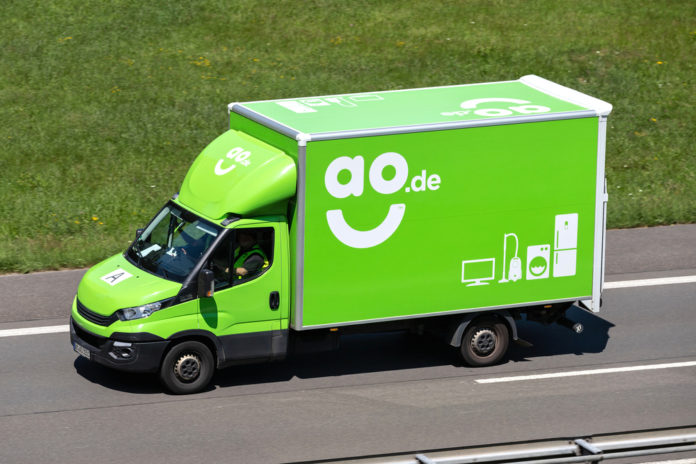 FTSE 250 listed electrical retailer, AO World (LON:AO), watched its shares spike during Thursday trading, as the company boasted an impressive half year of trading.
Even as the company reopened its brick and mortar stores, it stated that sales momentum remained in place. It added that it believes it has seen, "a lasting step change in online penetration".
AO continued, saying that customers in its mobile business were causing increased cashback redemption rates, and that contract cancellations with Networks negatively impacted its gross margin.
However, the company celebrated the success of its German business, which it said reflects the changes it had made over the last 18 months, and the increased demand for online shopping due to COVID.
Overall, Group revenue spiked by 57% year-on-year, up to £715 million. This was led by 54% growth in UK revenues, and an impressive 83% hike in Germany revenue.
AO Response
Speaking on the company's half-year results, Founder and Chief Executive, John Roberts, commented:
"The last six months of trading have been like no other during my two decades in the business. AO was in good shape coming into this financial year and the global, structural shift in customer behaviour to online, accelerated by Covid, emphasised our strengths."
"The progress that we've made in Germany gives us the platform and confidence to grow.  We remain excited by the opportunities ahead and ambitious to realise them." 
"Whilst we remain mindful of the uncertain economic climate caused by the pandemic and Brexit, we are on track with plans and well set for our biggest ever peak trading period in the UK and Germany."
Investor notes
Following the news, AO shares rallied 20.52%, or 47.50p, to 279.00p a share 15/10/20. This is well above its consensus target price of 142.50p, and also its highest price ever recorded.
Analysts' consensus stance on the stock is currently a 'Hold'. It has a p/e ratio of 547.50, far above the consumer cyclical average of 26.34, and a 50.37% 'Underperform' rating from the Marketbeat community.