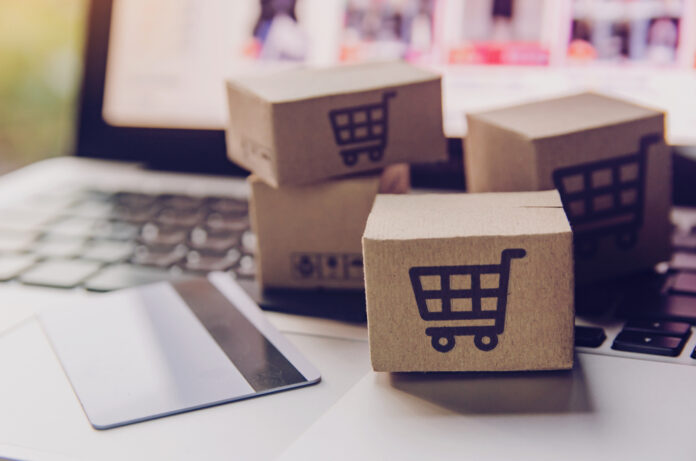 Already one of the largest in the world, and continuing to rise during the COVID pandemic, the Chinese e-commerce market is set to grow further during the ongoing Singles Day event.
Speaking on the growth and Singles Day – one of the world's largest e-commerce events in the world – GlobalData's Lead Banking and Payments Analyst, Ravi Sharma, said: "As consumers are increasingly shifting from in-store to online spending to avoid exposure to disease vectors, e-commerce payments are set to record a steep increase in 2020."
The organisation's data showed that Chinese e-commerce could register annual growth of 22.3% in 2020, and could grow at a compound annual rate of 14.1% between 2020 and 2024, to reach a potential valuation of US$3.2 trillion.
Mr Sharma continued: "While the lockdown in the country led to the overall decline in consumer spending, this was offset to a large extent by the rise in online spending, as wary consumers stayed at home and used online channels to purchase essential goods. Online payment solutions such as Alipay and WeChat Pay greatly benefitted from the situation."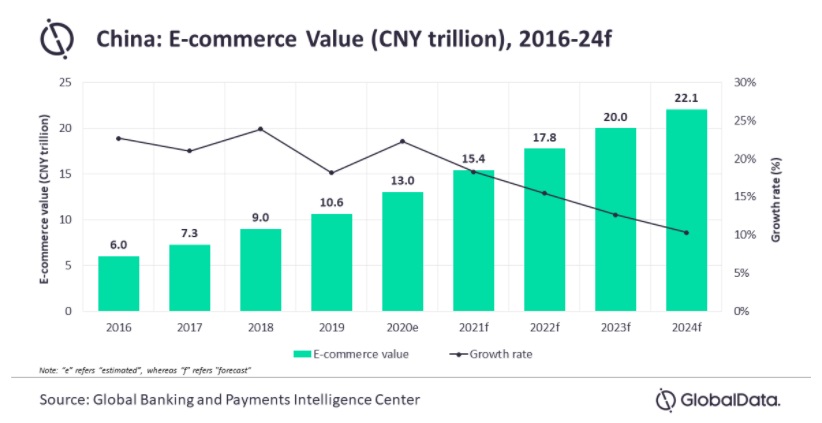 E-commerce has certainly benefited from the surge in online shopping due to COVID-19. Indeed, online monolith, Alibaba (HKG:9988), saw its revenue bounce year-on-year by 34% during the quarter ended 30 June 2020
Singles Day is also expected to further drive this growth in e-commerce, with the event set to extend over 12 days this year (versus the normal, single day). The event is also expected to see around 800 million shoppers participating, with 250,000 brands and 2 million new products.
Mr Sharma concludes: "While there has been a rising preference for faster and more convenient payment options, especially among millennials, this trend has become more prevalent during the current COVID-19 outbreak as Chinese consumers are embracing e-commerce and alternative payment solutions more than ever."