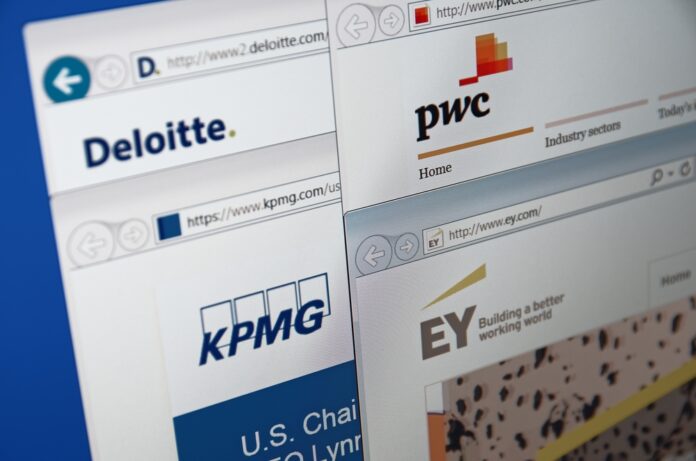 The Financial Reporting Council has once again voiced its concerns about the dominance of the Big Four accountancy firms, and states that markets are overly vulnerable to the risk of one of them failing.
The FRC accountancy watchdog was quoted by The Times as having said that it requested 'detailed information' from firms such as Deloitte, KPMG, EY and PwC, regarding the actions they had taken in response to the pandemic and financial resilience. Raising the issue, the FRC said:
"The concentration of the FTSE 350 audit market, the limited choice available for these companies to obtain a high-quality audit, and the market's vulnerability to the failure of one of the Big Four firms remain risks to market resilience,"
In addition to its recent statement, the Financial Reporting Council published its 2020 Key Facts and Trends in the Accountancy Profession, in which it revealed that fees for audit work done at the UK's largest companies had increased in 2019, with audit quality improvements remaining the major focus.
During 2019, it was revealed that all the audits of FTSE 100 companies were done by the Big Four accountancy firms, as well as 96% of all audits and 99.3% of the £970 million auditing fees being collected by the Big Four.
On a brighter note, non-audit work for audit clients declined by 20.8%, and the two largest firms outside of the Big Four audited 10 FTSE 250 firms, which saw their market share increase from 3.2% in 2017, to 4.8% in 2019.
Chris Biggs, Partner of Theta Global Advisors, has commented on these renewed concerns and how mid-tier firms could benefit from future rulings:
"There is a huge amount of heightened scrutiny on auditing services, especially of the Big Four, looking at the overall quality of the audit, the role auditors play in terms of legislation and their public perception, and the independence of auditing services. For example, how this is impacted as firms also deliver more lucrative non-auditing consulting services to their audit clients. These new concerns from the FRC once again shine the spotlight on the actions of the Big Four and it is not inconceivable that further and tougher regulation, particularly in a global economy with President-elect Biden working more closely with the European Union, could be imposed in the near future."
"Clients should minimise the use of their auditors for non-audit consulting services as much as possible. This will reduce actual conflicts of interest, reduce perceived conflicts of interest and increase public confidence both into auditing firms and their clients."
Mr Biggs added that although large accountancy firms may be seeing a reduction in non-audit fees from their audit clients, drastic measures may need to be taken by supervisors and the government, is more isn't done in the near-term. Such measures, he says, may include audits being carried out by government-led bodies. Overall, he says:
"This has led to a situation that could leave the market open to mid-tier and boutique firms challenging the Big Four for non-auditing services. Many companies are aware of this perceived lack of independence, thus may look beyond the Big Four's offerings."