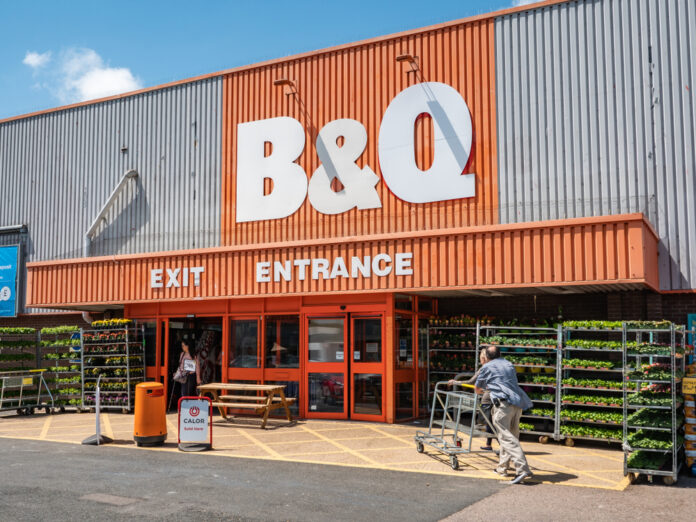 FTSE 100 listed DIY giant, Kingfisher plc (LON:KGF), announced on Wednesday that it had completed the acquisition of home improvement services marketplace, NeedHelp, for a consideration of €10 million.
As part of the deal, the company said that the Founder of NeedHelp, Guillaume de Kergariou, has reinvested proceeds from the sale back into a 20% stake in the business, meaning that Kingfisher owns 80%.
NeedHelp is described as a business-to-business-to-consumer online platform that connects home improvement-seekers with the appropriate professionals. Kingfisher says that the acquisition represents an 'important step forward' in its 'powered by Kingfisher' strategy. That being, to build a mobile-first and service-oriented customer experience.
Founded in 2014 by Mr Kergariou, NeedHelp began in France but has since expanded into Switzerland, Germany, Belgium, Austria and the Netherlands. Having tripled its revenue every year since its launch, the company already operates in more than 500 stores, including those of Kingfisher's French brands. Now, with the number of jobs completed via the platform expected to reach 58,000 in 2020, NeedHelp says monthly revenue has doubled since the first lockdown period.
Looking ahead, Kingfisher says it plans to keep developing the NeedHelp business in Europe, as well as rolling it out in the UK and Poland, with the former providing new home improvement support for B&Q and Screwfix customers.
Commenting on the acquisition, company CEO, Thierry Garnier, Kingfisher's, said: "To serve customers effectively today, we need to be more digital and service orientated, while leveraging our strong store assets. Online services marketplaces are key to the future of home improvement retail and NeedHelp is an established and fast-growing player in this arena. Its acquisition accelerates our digital capabilities and extends the services that we can provide our customers – two central components of our future growth strategy."
"Looking ahead, we will develop NeedHelp quickly in the UK and Poland by leveraging our extensive store network and our differentiated banners that serve both home improvers and tradespeople. This represents an exciting opportunity to create a more complete services offer and to help make better homes accessible for everyone."
Following the news, Kingfisher shares fell by 1.59%, down to 273.10p on Wednesday 25/11/20. This price is short of its 321.40p high seen in October, but ahead of analysts' target price of 254p a share.
Analysts currently have a consensus 'Hold' stance on the stock; its p/e ratio of 39.12 is ahead of the service sector average of 33.27; and the Marketbeat community currently has a 59.95% "underperform" rating on the stock.