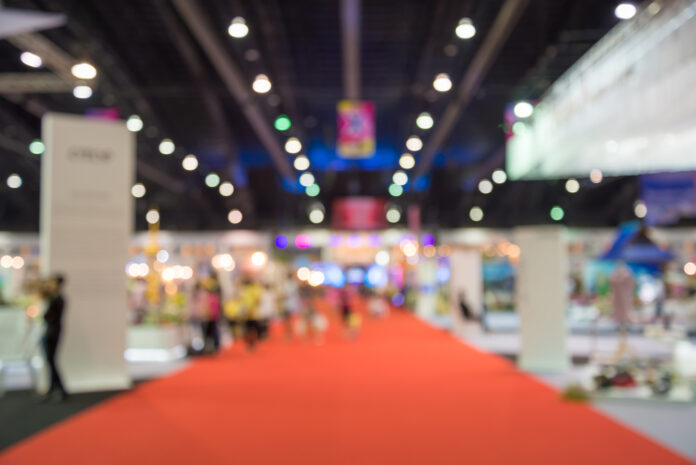 Shares in conference and exhibition planning company, Hyve Group (LON:HYVE), have rallied by some 26.39% since trading began on Monday morning. The question is: with Covid risk factors still in play, have investors over-priced the company's recovery, or merely pre-empted it?
The publication of its full-year results yesterday laid bare just what a miserable year Hyve have had, with revenues falling over 52% year-on-year. Similarly, the company's headline performance swung from a £50.4 million profit to an £18.7 million loss year-on-year, while on a statutory basis, it switched from an £8.7 million profit to a £312.9 million loss.
Speaking on the company's performance during the pandemic, and efforts to adapt, Group CEO Mark Shashoua said: "Since COVID-19 struck in March we have taken every measure within our control to protect our employees, customers and futureproof the business as markets reopen. Having delivered cost savings above our projections, received substantial insurance payments, raised £126.6m through a rights issue and taken every possible step to conserve cash, we end this year with a strong financial platform to weather COVID-19."
Having developed its online offering during lockdown, Hyve enters the new year having survived the pandemic and with a more accomplished and diverse set of offerings. Now stretching across physical and virtual events planning, the company's management notes that while demand for in-person events is clear, there will for some time be a change in the culture of physical events, led by both regulations and consumer attitudes. The extent to which Hyve can succeed going forwards, will be heavily dependent on the extent to which physical events return to pre-pandemic performance, or in lieu, the extent to which they can quickly turn a profit on their developing virtual offerings.
Mr Shashoua added that: "Work is underway to develop the rollout of our hosted meetings capability acquired from Shoptalk across some of our in-person market-leading events in order to go live in 2022. In addition, we have taken time to test several different virtual propositions to provide opportunities for our customers to learn, network and trade in a virtual format."
Encouragingly, the company have factored in the positive effects of vaccines being rolled out, but remain cautious about the return of in-person events in 2021. The same cannot be said for Hyve investors, though, who seem to have priced in any potential upside in the immediate term, which will likely cost them as set-backs reveal themselves.
Unphased by the the lingering grey cloud of Covid, Hyve Group shares rallied by 10.61% on Tuesday, up to 108.40p apiece 02/12/20. This price is its highest since the end of June, and 32.71% ahead of analysts' consensus target of 72.67p a share.
Analysts currently offer two Buy and two Hold ratings on the stock, while the Marketbeat community offers a 62.16% 'Underperform' stance. Hyve has a p/e ratio of -0.52 and an attractive dividend of 14.12%.