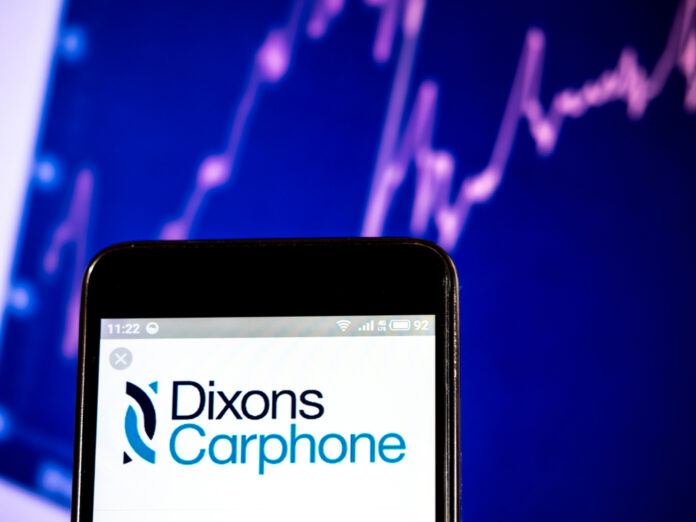 Dixons Carphone shares (LON: DC) surged over 15% on Wednesday after the group revealed strong unaudited results for the six months to 31 October 2020.
The group swung back into profit during the period after it emerged as a lockdown winner and sales were strong amid the pandemic.
After revealing a £86m loss during the same period a year earlier, the group posted statutory pre-tax profits of £45m.
Dixons Carphone reported a 145% surge in online sales, which helped to offset the sales loss from enforced store closures.
Alex Baldock, the chief executive of Dixons Carphone, said: "We've grown sales and profits, preserving our market leadership while accelerating our transformation in the UK, and continuing to power ahead internationally.
"We've achieved this performance by doing what we said we'd do. We're winning online, and have triple-digit growth and rapid market share gains to show for it. Still, most customers prefer to buy technology through a mix of online and in store, and we've innovated fast to bring the best of both digital and physical shopping to every customer.
"In particular, ShopLive 24/7 live video shopping points to a retail future where every customer online can get face-to-face advice from an expert store colleague. Meanwhile, we've continued to build lasting and valuable customer relationships. Our Customer Club grew spectacularly, and now has a third of Nordics households signed up. In the UK, we helped ten million credit and services customers, and we now account for more than half of all UK retail electricals recycling," said the Dixons Carphone chief ecexutive.
"We've also been responsible in our use of government support. We used the furlough scheme to preserve jobs in the first lockdown, and didn't use the scheme at all in the second. Meanwhile, leaders have taken salary cuts and waived bonuses, and we suspended the dividend.
"The outlook remains uncertain, and we're still nowhere near our full potential. Much hard work lies ahead. But this year has shown this business's qualities, especially the grit and skill of our colleagues. Our strategy has been stress-tested as never before, we've had one arm tied behind our back versus our competitors, and we've responded with stronger performance and an accelerating transformation. I'm more confident than ever that we're on the right path to create a world class business for colleagues, customers, shareholders and society. "
Dixons Carphone shares (LON: DC) are +15.29% at 125.20 (1034GMT).