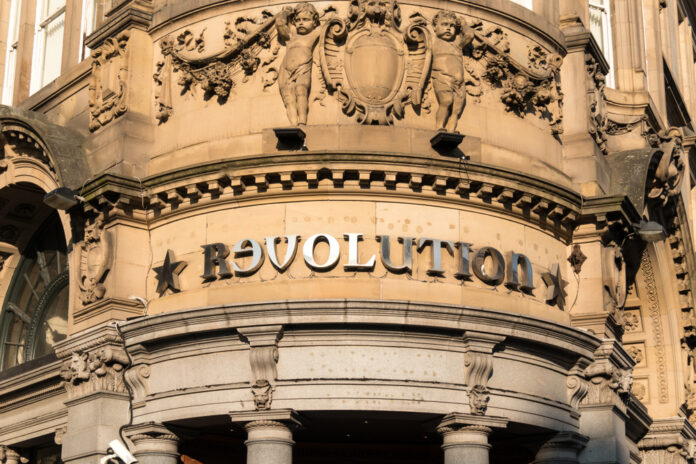 Revolution Bars shares (LON: RBG) were up over 8% on Thursday as the group released preliminary results for the 52 weeks ended 27 June 2020.
The group posted pre-tax losses of £3.9m compared to a £3m profit in the year previously.
Many of the Revolution Bars are in Tier 3 and unable to trade, whilst a significant number are also in Tier 2 locations where alcohol can only be served alongside a meal.
The group has suggested that every site in Tier 3 is losing up to £26,000 a month after government support.
In the trading update, Revolution Bars chief executive, Rob Pitcher, called the government support during the pandemic as "nothing short of scandalous".
He said: "It has little evidence to justify the severe restrictions that have been imposed and it is deliberately sacrificing businesses and people's livelihoods. The recent grants of £1,000 per pub as compensation for being deprived of our most important trading period is derisory and insulting, and underlines a complete lack of understanding of the costs associated with businesses of this nature (even when they are shut) or any sympathy for the consequences of their inept decisions."
"The next few months will continue to be challenging and entirely dependent on imposed operating restrictions. Further meaningful government support will be required to help safeguard the industry and avoid further job losses, particularly for young people.
"However, given the actions we have taken to secure the future of the business, I am confident that Revolution will emerge from this crisis as a more focused business, and in a strong position relative to our competition, ready to seize any opportunities that arise."
Revolution Bars shares (LON: RBG) are trading +12.60% at 21.50 (1036GMT).