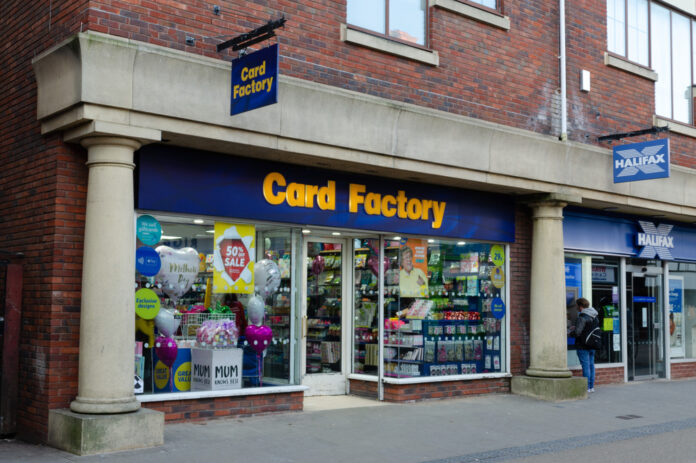 Card Factory (LON: CARD) has announced Darcy Willson-Rymer as the new chief executive.
The group's former boss Karen Hubbard stepped down from the company earlier this year.
The new chief executive, Willson-Rymer, will start the role March 8. Willson-Rymer is joining from Costcutter Supermarkets and has also had managerial roles at  Starbucks, KFC and Pizza Hut. 
Paul Moody, the executive chairman, said: "I am delighted to announce that Darcy is joining Card Factory as our CEO. Darcy has excellent credentials and experience to lead Card Factory through the next phase of our evolution and to continue to lead the implementation of the refreshed strategy.
"He has experienced successfully leading a complex, multi-site retail business in Costcutter, held senior positions in two customer service-centred global branded businesses in Starbucks and Yum, in particular, where he led a business with an operating model encompassing both owned and franchised units. Darcy brings highly relevant knowledge and experience that will hugely benefit Card Factory."
Willson-Rymer, said in an update: "I am thrilled to be able to lead the business through the next phase of its growth journey. Working with the team at Card Factory, my ambition is to unlock the true potential of the business by delivering its transformation strategy in the UK and internationally."
Card Factory shares (LON: CARD) plunged 12.7% on Monday and are trading at 39.28 (1124GMT).