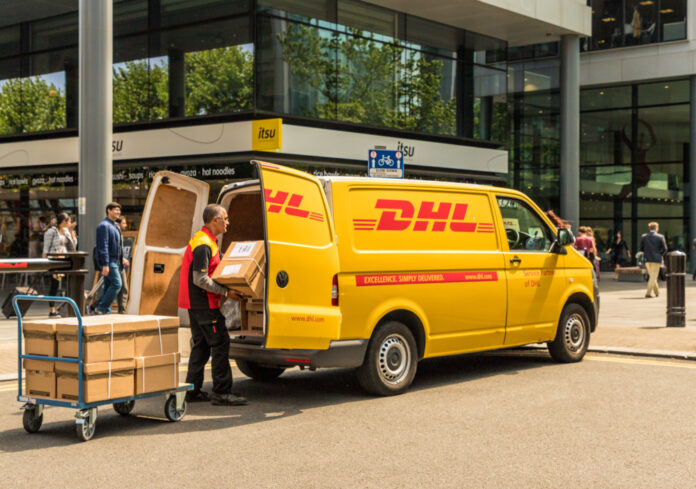 Royal Mail and DHL have both warned on parcel disruption amid the border disruption.
As the UK is in a travel ban in an attempt to stop the spread of the new Coronavirus strain, Royal Mail has halted deliveries to Europe. DHL has stopped some parcels from entering the UK.
Royal Mail said: "This is a fast-moving situation and we are monitoring things on an hourly basis.
"We are working to keep as many international mail services running as possible given the current restrictions around air, road, ferry and train movements from the UK.
"Royal Mail has temporarily suspended all mail services to Europe, with the exception of the Republic of Ireland."
"We're closely monitoring the situation and are ready to open our services as soon as we are able to once the restrictions have been lifted.
"We're additionally experiencing delays to Canada and Turkey as air capacity is severely limited.
"We're working with our airline and postal/courier partners across the globe to maintain services, however, delays should be expected. The number of countries we can access is changing daily."
DHL said: "Regrettably, we are forced to completely halt deliveries of packages and letters containing goods to Britain and Ireland from now until further notice."
"Unfortunately, due to a lack of storage capacity, we have to return consignments with goods content and bulky goods to the senders."
Over 40 countries have suspended flights and trains from the UK. Boris Johnson spoke with French President  Emmanuel Macron on Monday evening to see if the travel ban could be lifted to no avail.
Johnson said at a Downing Street press conference: "I have just spoken to President Macron – we had a very good call – we both understand each other's positions and want to resolve these problems as fast as possible."
"I want to stress that we in the UK fully understand the anxieties of our friends about Covid, their anxieties about the new variant, but it is also true that we believe the risks of transmission by a solitary driver sitting alone in the cab are really very low.
"And so we hope to make progress as fast as we possibly can. I want to repeat that these delays only apply to a very small percentage of food entering the UK, and, as British supermarkets have said, their supply chains are strong and robust, so everyone can continue to shop normally."